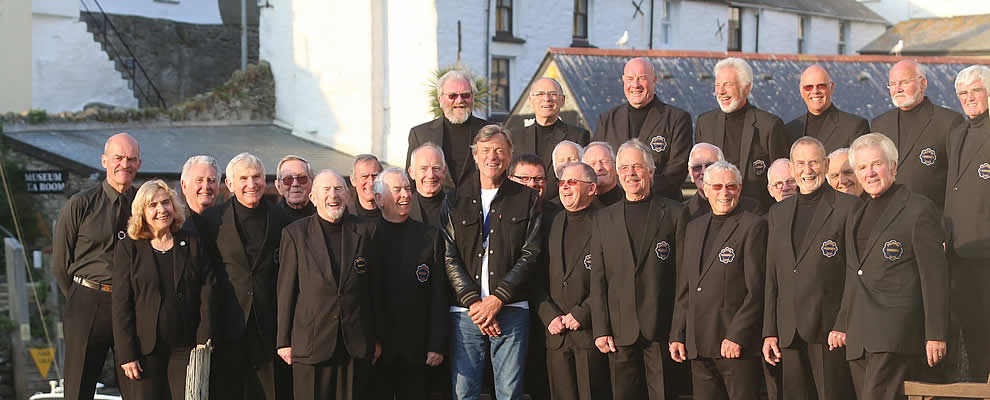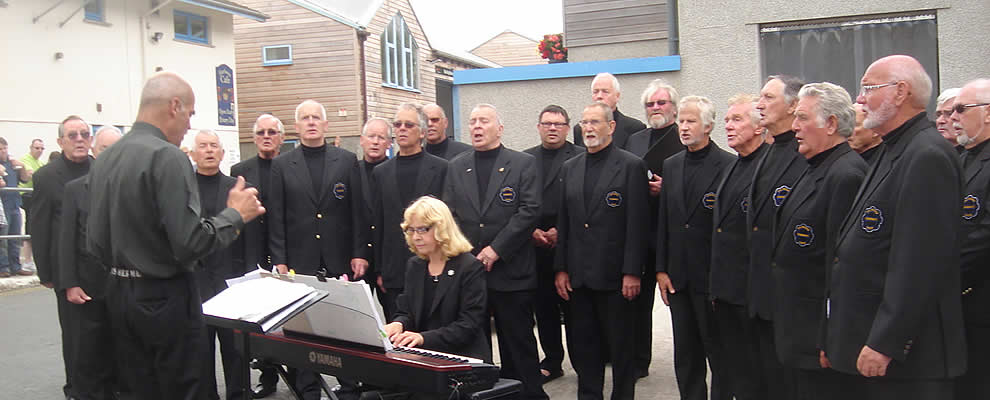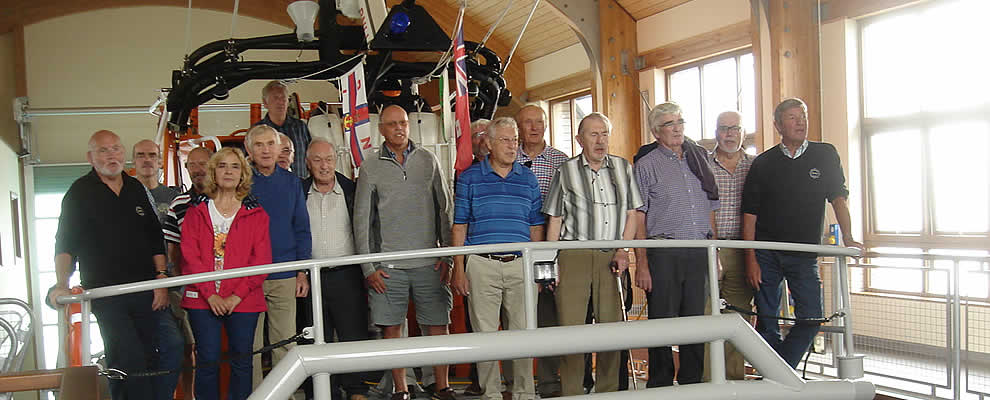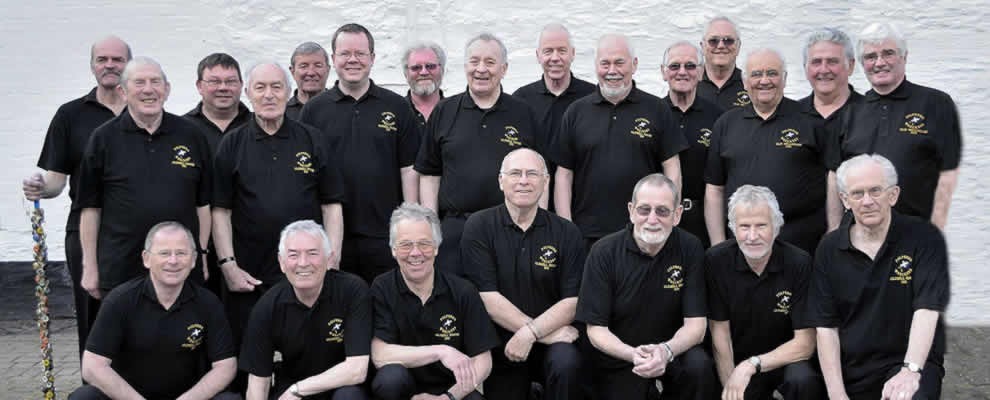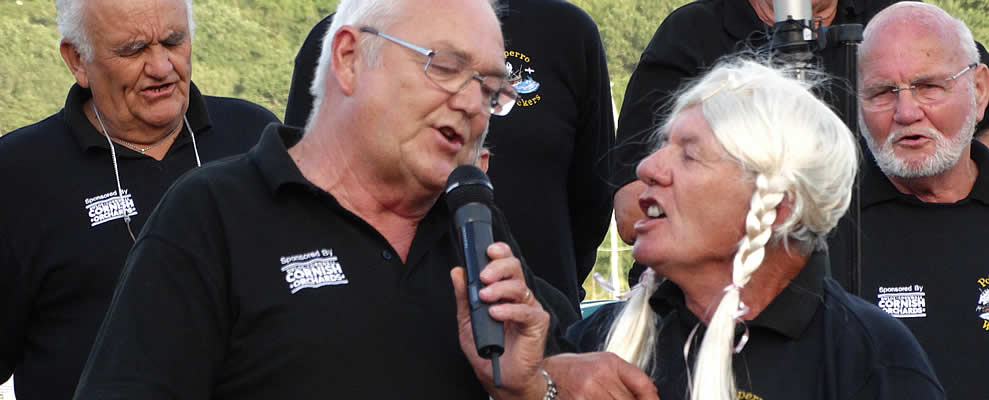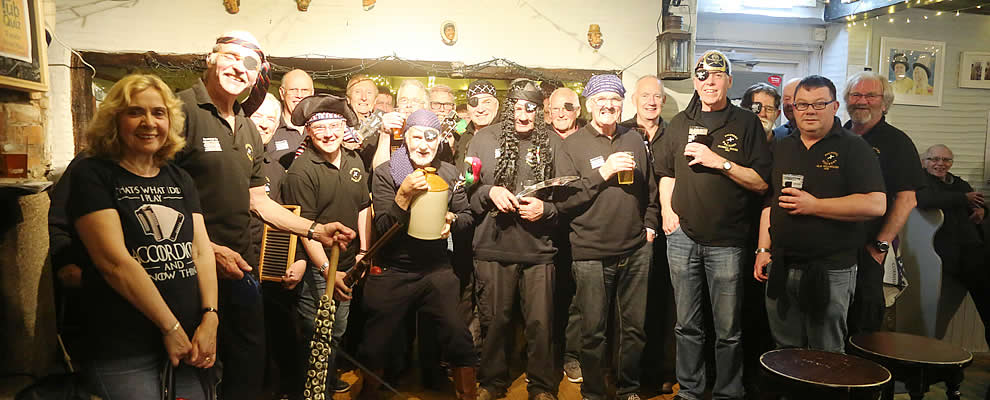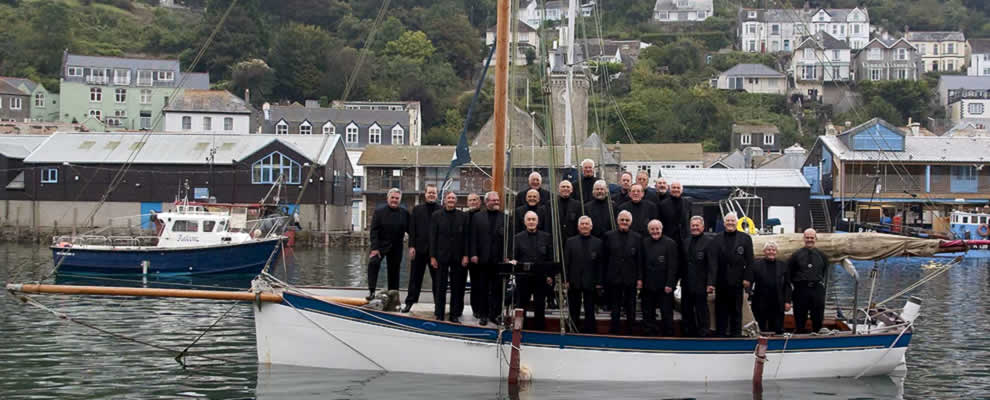 News and Events
CHRISTMAS CONCERT IN POLPERRO

23 Dec 2021

7.30 pm

At our last event of this year, we will be singing carols and songs at our famous Christmas concert in Polperro Methodist Chapel. Come and enjoy a lovely pre-Christmas evening. The concert is FREE but donations will be very welcome - they will be in aid of the lovely chapel, which has been our home since 1923. Polperro Christmas lights are switched on earlier in the month so the village will be looking lovely. Photo by kind permission of Kevin Armes (www.armes.co.uk).

Click here for information on the appeal to save the chapel.
CHRISTMAS ON THE QUAY

19 Dec 2021

2.30pm

While away a Sunday hour or so listening to Polperro Fishermen's Choir singing a variety of Christmas songs at West Looe Quayside Centre, against a backdrop of Looe's festive decorations and lights reflected in the river. It's a great way to get into the Christmas spirit and it's free - our present to you, after a difficult 18 months! We would love to see you there. (Our picture on the left is from an old postcard showing West Looe when it looked rather different.)
ST KEYNE AT CHRISTMAS

15 Dec 2021

7.30pm

St Keyne Church is a lovely place for a concert, and we are really looking forward to singing there again this year. According to legend St Keyne was a princess who lived like a hermit and was responsible for the construction of St Keyne "wishing" well just outside the village. Making a Christmas wish before the concert might be a good idea - but check on the rest of the legend before you let your other half drink the water first.
POLPERRO CHRISTMAS LIGHTS

4 Dec 2021

6 pm

Polperro Christmas lights will be turned on at 6 pm on Saturday 4th December. It will be quite an event, starting from 1.30 pm, with fancy dress competitions, stalls and lots of music. We'll be there, along with the Rock Choir and St Pinnock Band. Parking will be FREE in the main car park so you've no excuse for not being there. Come and get in the Christmas mood!
FESTIVAL OF REMEMBRANCE

30 Oct 2021

7 pm

The Choir is honoured to be singing for the Festival of Remembrance, organised by the Liskeard Branch of the Royal British Legion. We'll be supporting the Liskeard Silver Band with the Army Cadet Buglers in Liskeard Methodist Church at 7pm on Saturday 30th October. Tickets are £5, available at the door, with proceeds going to the Royal British Legion Poppy Appeal.
100 MILE CYCLE RIDE

15 Sep 2021

Three of the choir's fittest singers have cycled 100 miles from Marazion to Polperro, via some of Cornwall's loveliest places. So far they have raised an impressive £2,110 for the 'Save Polperro Chapel' appeal. The Chapel has been the home of the choir for nearly 100 years and there is still plenty of time left to support the cyclists! Donations in support can be made at the link below or given to any member of the choir.
HERMIE HELPS THE CHAPEL!

16 Aug 2021

All the choir members are doing their best to help save Polperro Chapel so we're delighted to announce that Phil Carrigan, our favourite author (and musical director!), has written another delightful book about his faithful companion Hermie (in the photo with Phil), this time doing his four-legged best to help the Chapel. This lovely, inexpensive book really will help as all the profits will go to the Chapel appeal. It's available from the Chapel, the Choir, the Museum and the Post Office or please order direct from Phil at phil.carrigan@btinternet.com.

The front cover of Hermie's book is here
PLEASE HELP SAVE POLPERRO CHAPEL

From 26 Jul 2021 to 25 Apr 2022

The lovely Polperro Methodist Chapel, which has been our home since 1923, is at serious risk of closure without urgent funds to carry out major repairs to the roof and fabric. The chapel links right back to the visits of John Wesley to Polperro: the present building is on the site of the first chapel built in about 1790. Sadly, the pandemic has so restricted fund-raising that the future of the chapel is now at risk. The chapel and the choir are doing all we can to raise funds but you can help too. Even the smallest donation will help, as will sharing this appeal. Thank you.
STRICTLY KEYS FOR YOUR PARTY!

From 5 Jan 2021 to 30 Apr 2021

The Choir and the Wreckers are extremely lucky to have two such talented and dedicated musicians taking part in everything that we do. You can now enjoy their talent yourself! Phil (our musical director) and Lorraine (our accompanist / composer) will bring their two keyboards with them and entertain you at dinners, parties, weddings and other events. Their album is now available, with a percentage of the proceeds being donated to the choir. You can find out more by clicking the link below, calling 07506 025858 or emailing keysstrictly640@gmail.com.