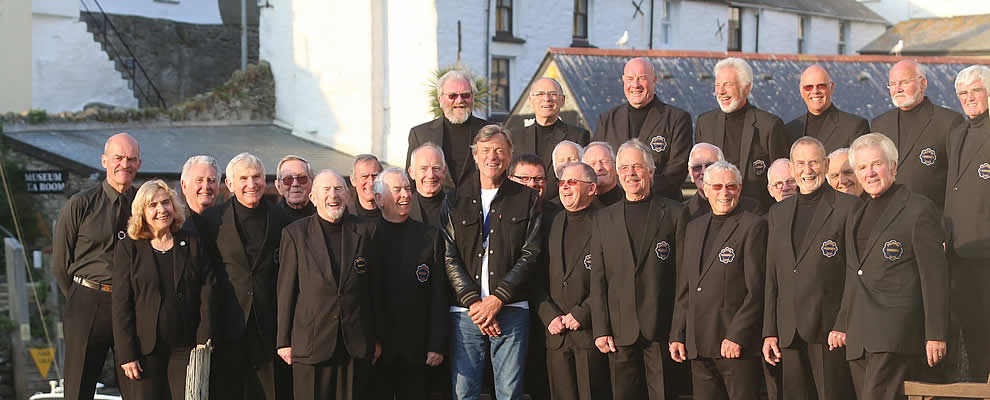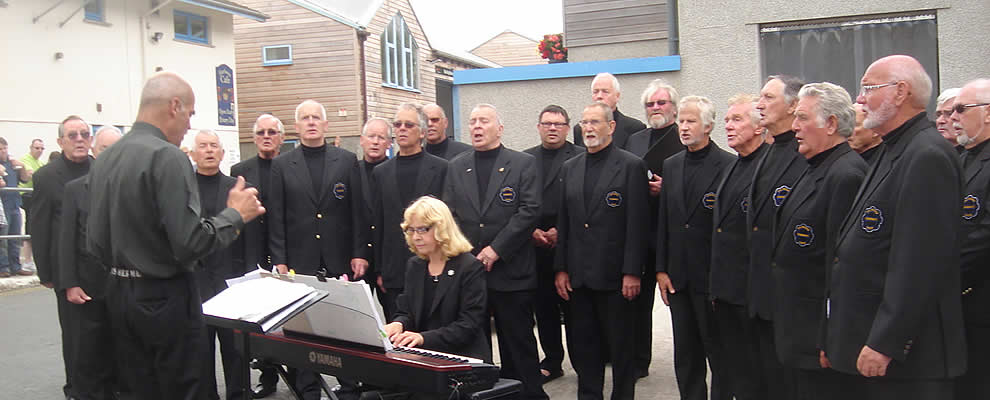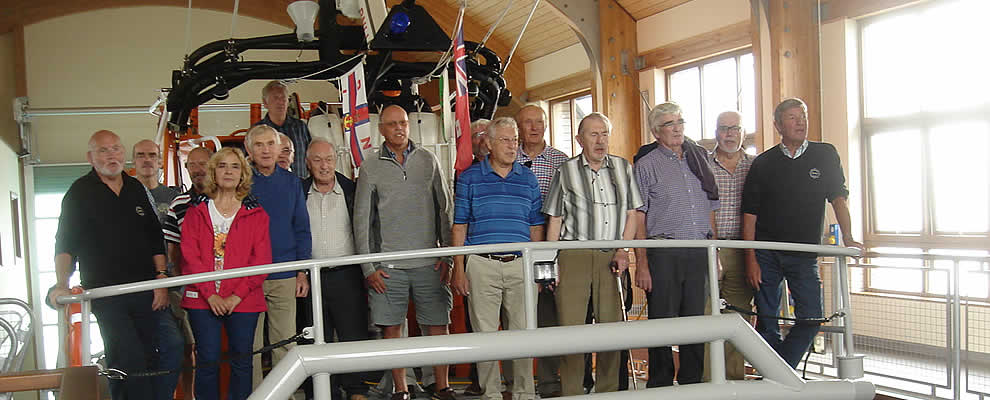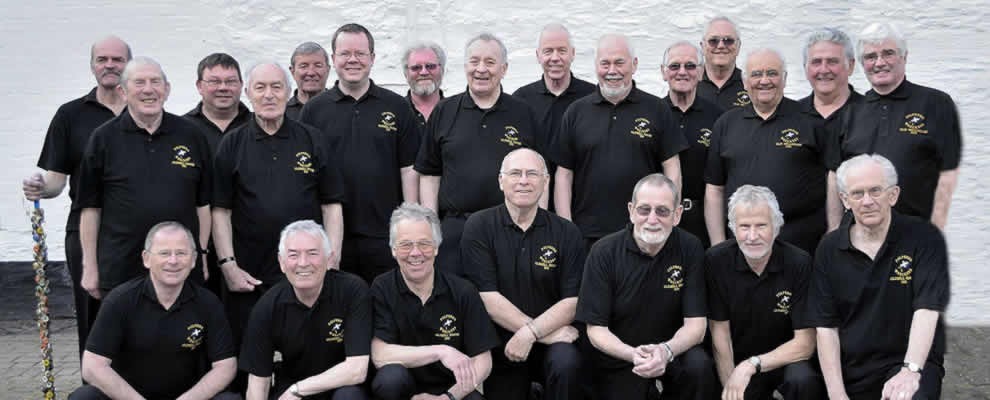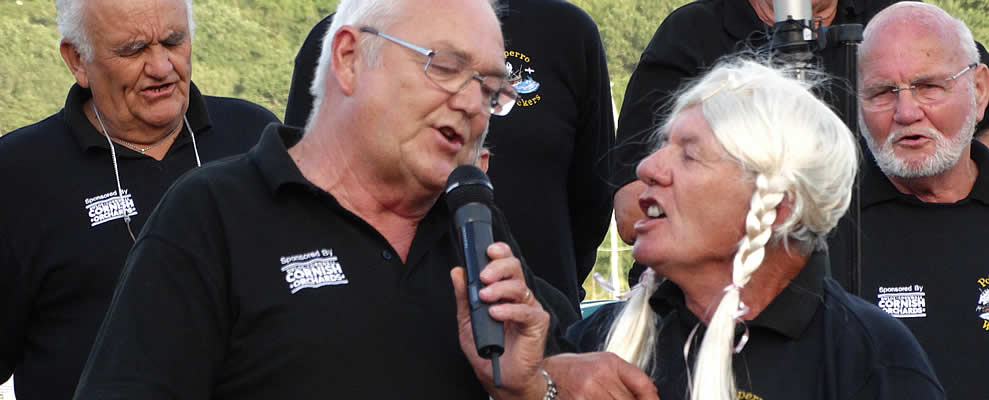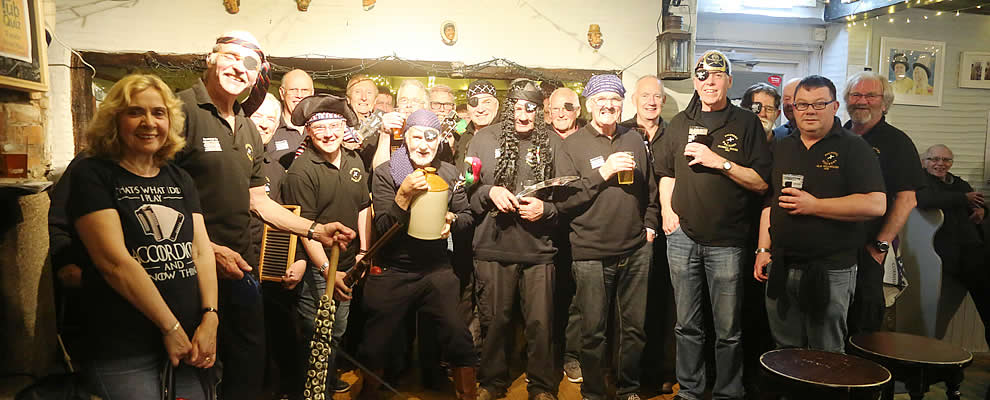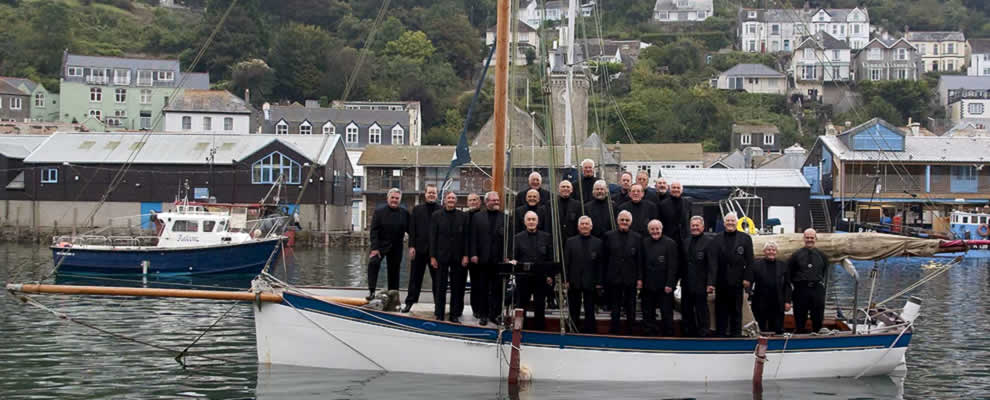 News and Events
FREE CONCERTS ON POLPERRO FISH QUAY

3 Jul 2019

7.30pm

This year, we plan to be 'at home' in Polperro for six of our famous free summer concerts. We have chosen Cornwall Air Ambulance and the Stroke Association as our charities for this year. The planned dates (all Wednesdays at 7.30pm) are: 3rd, 17th and 31st July; 14th and 28th August; and 4th September. The concerts will be in the open-air on Polperro Fish Quay, except for the last two which will be in Polperro Methodist Chapel. (Other concerts will also be moved to the Chapel if wet.) The WRECKERS will be in the Old Millhouse Inn after each concert.
SONGS OF PRAISE

23 Jun 2019

3pm

Everyone is welcome to attend and enjoy Songs of Praise on Sunday 23rd June at 3pm in the Looe RNLI lifeboat house. It will be led by the Reverend Philip Sharp, chaplain to Looe RNLI, and will also feature a selection of popular songs by the choir. In 1923, our choir of fishermen would thank God for the harvest of the sea. It's good that we are still singing songs of praise 96 years later.
CONCERT IN LOOE RNLI BOATHOUSE

11 Jun 2019

7.30pm

We are delighted to be invited back to sing in the Looe RNLI boathouse. Perhaps surprisingly, the boathouse has excellent acoustics and makes a very good concert hall (with seating) in a lovely location. The concert is free. As the RNLI is one of our favourite charities, please toss some money into their buckets. We'll be singing there again on 23rd June, and 1st and 13th August.
CHOIR AND WRECKERS IN POLRUAN

18 May 2019

7.30pm

This FREE choir concert in St Saviour's Church, Polruan, will be an excellent way to round off this year's Fowey Festival of Arts and Music. Our guest soloists are Derek Burgoyne and Mary Carroll (pictured). Both Derek and Mary are very popular performers, including in Looe's Jolly Sailor. Their repertoire includes music from the folk, acoustic and roots traditions, all mixed with fun! Donations to church funds will be very welcome. Refreshments and probably some Wreckers songs will be available in the Russell Inn afterwards.
WHERE TO FIND US IN MAY

From 1 May 2019 to 31 May 2019

Events this month include a concert for the International Male Choral Festival in Liskeard, a performance in St Saviour's Church, Polruan, at the end of the Fowey Festival of Arts and Music, and a fun gig by the Wreckers in the lovely gardens at Boconnoc to help raise funds for Marie Curie. Plus, of course, the Wreckers in Polperro every Wednesday evening.
PHIL CARRIGAN'S LOVELY BOOK!

31 Mar 2019

Our multi-talented musical director is a published author as well! Phil's latest book, Honey Bee Meadow, is a lovely well-illustrated story involving animals in mischief and magic. Children will love it but there are plenty of good jokes and musical puns for adults too. It has lots of local colour and recognisable characters - including Polperro Fishermen's Choir and the Wreckers transformed into rather naughty singing black bunnies!