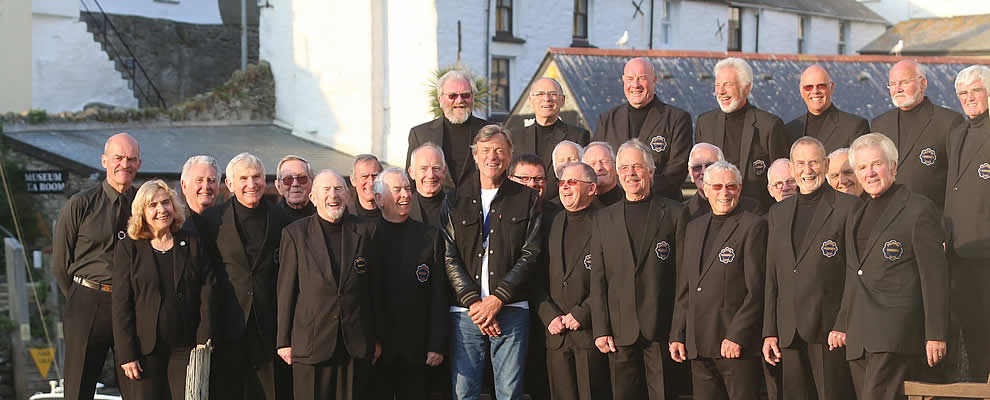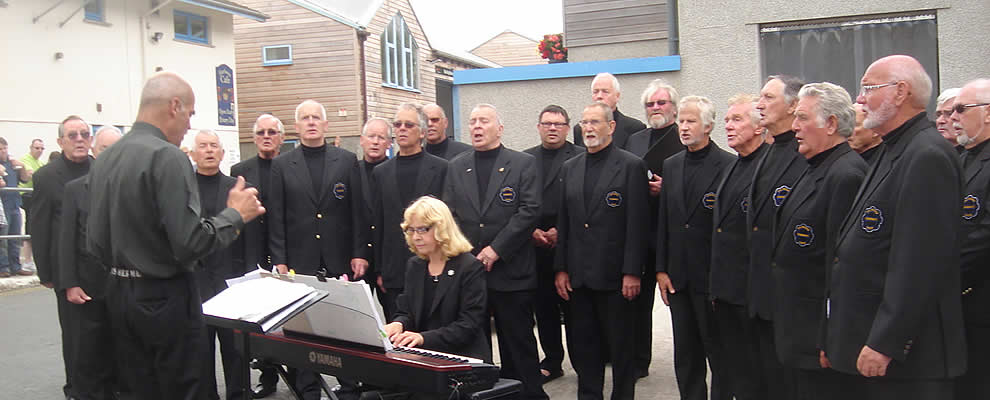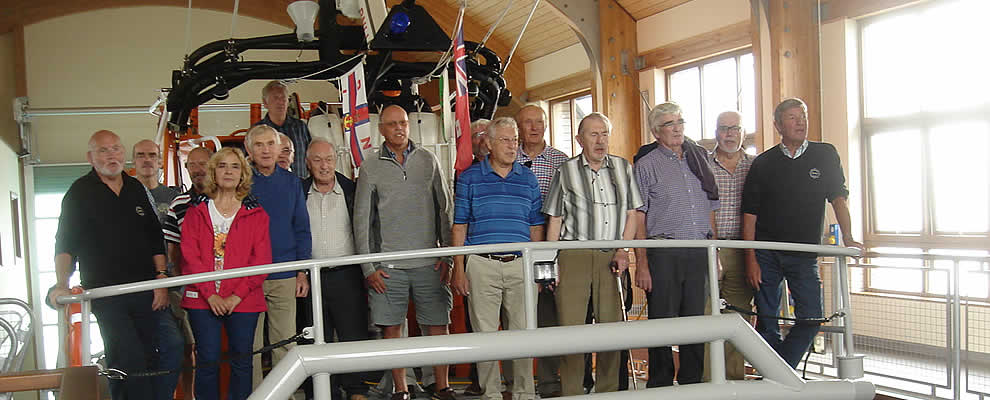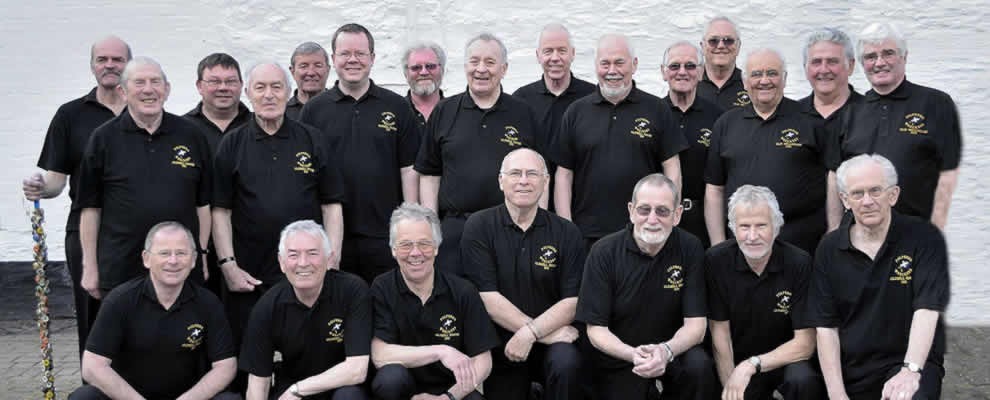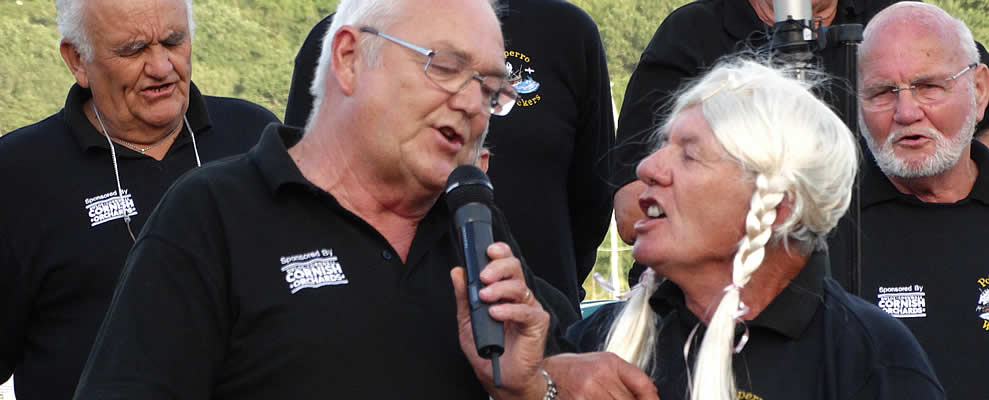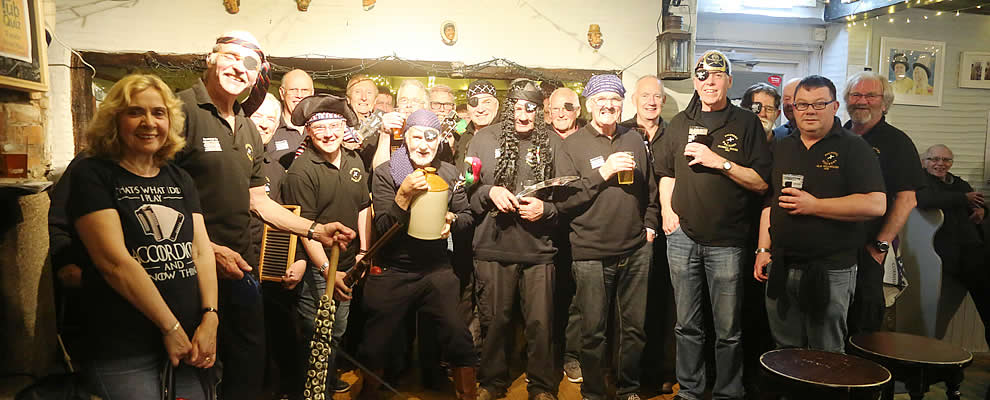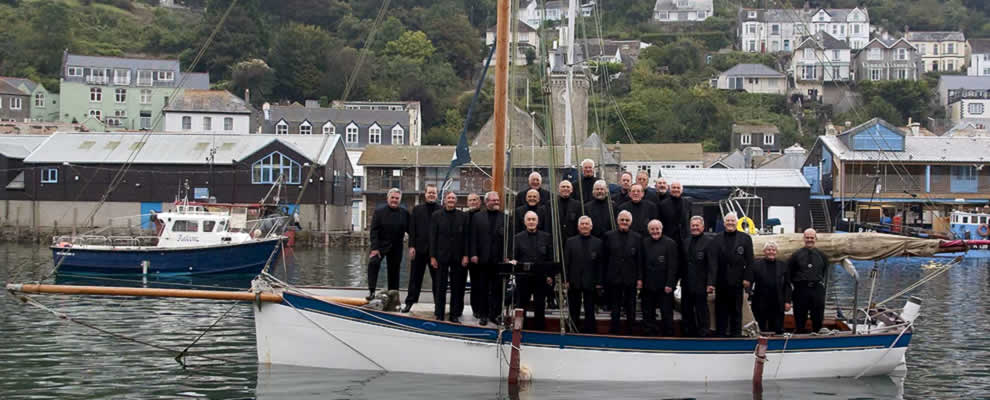 News and Events
95 YEARS YOUNG!

1 Sep 2018

Polperro Fishermen's Choir is celebrating its 95th anniversary. The choir has had very few musical directors in all its 95 years, the longest serving by far being the founder-conductor Eva Cloke, Jack Libby and the present MD, Phil Carrigan. As a former Royal Marine bandsman and musician, Phil has over many years gained wide experience in the field of music - including chasing a big bass drum as it rolled down the flight deck of an aircraft carrier!
LAST CHANCE CONCERT THIS YEAR!

29 Aug 2018

7.30pm

Location: Polperro Fish Quay. This is the last of our famous, free open-air concerts this year. Rachel Rowe in her book 'Cornwall for Free' says the singing "is a delight to hear as the sun goes down over the sea." Come and find out for yourself! We'll be collecting for the Liskeard Triangle Centre for cancer patients and those affected by it. The concert will be in the Methodist Chapel if wet, and the WRECKERS will be in the Old Millhouse Inn afterwards.
SINGING FOR CORNWALL AIR AMBULANCE

15 Aug 2018

7.30pm

Come and enjoy some open-air singing on Polperro fish quay and support Cornwall Air Ambulance at the same time. Our President Richard Madeley is strongly behind the drive to raise funds for a new generation helicopter so we are doing our bit to help, as is the whole of Polperro. The concert is free but, if you like our singing, toss some money into the bucket. Folding money is quieter!!
RAISING FUNDS FOR LOOE RNLI

7 Aug 2018

7.30pm

We have helped raised many thousands of pounds for the RNLI in various different locations around the country so please come and enjoy this free concert in Looe RNLI boathouse. Every donation, large and small, makes a difference so come and hear us sing, toss some coins in a bucket and help save a life. (Lifeboat photo © Bob Stark with thanks)
CARNIVAL TIME!

2 Aug 2018

7.30pm

It's Looe carnival week so what better way to spend Thursday evening than listening to Polperro Fishermen's Choir singing a range of our popular songs in Looe lifeboat house. The concert is free but - be warned! - there may be some very scary Lions around trying to blag some coins from you! (Photo with acknowledgements to the iLoveLooe website)
CONCERT FOR CORNWALL AIR AMBULANCE

1 Aug 2018

7.30pm

Our concert on Polperro fish quay on 1st August is in aid of Cornwall Air Ambulance. Our president Richard Madeley says: "Judy and I are strongly behind the Cornwall Air Ambulance drive to raise funds for a new helicopter. The air ambulance is really important to everyone in Cornwall, residents and visitors alike, so I'm delighted that the choir is supporting the initiative. Please be generous."
CONCERT IN LOOE RNLI BOATHOUSE

20 Jul 2018

7.30pm

We are delighted to be invited back to sing in the Looe RNLI boathouse. Perhaps surprisingly, the boathouse has excellent acoustics and makes a very good concert hall (with seating) in a lovely location. The concert is free. As the RNLI is one of our favourite charities, please toss some money into their buckets. We'll be singing there again on 2nd and 7th August.
FREE CONCERT ON POLPERRO FISH QUAY

18 Jul 2018

7.30pm

We will be 'at home' on Polperro Fish Quay for the third of our famous free open-air concerts on Wednesday 18th July at 7.30pm. Our nominated charities this year are Cornwall Air Ambulance and the Triangle Centre in Liskeard Hospital for all those affected by cancer. Tonight we will be collecting funds for the choir. The concert will be in the Methodist Chapel if wet. The WRECKERS will be in the Old Millhouse Inn afterwards.
WHERE TO FIND US IN JULY

From 1 Jul 2018 to 31 Jul 2018

In July, the Choir will be in Looe RNLI boathouse for a concert on Friday 20th July. It's free and all are welcome. We will also be giving two of our famous open-air concerts on Polperro fish quay in aid of our nominated charities. Meanwhile, the Wreckers will be in our favourite pub every Wednesday evening! Click the link below to see a large version of the events list.