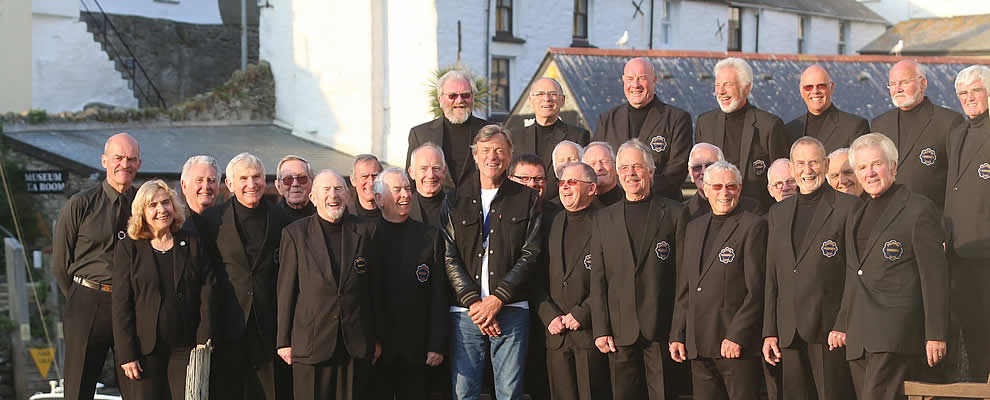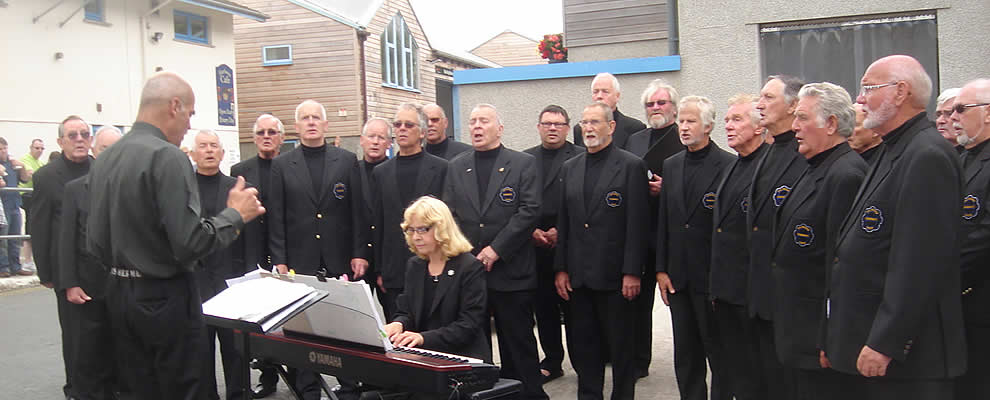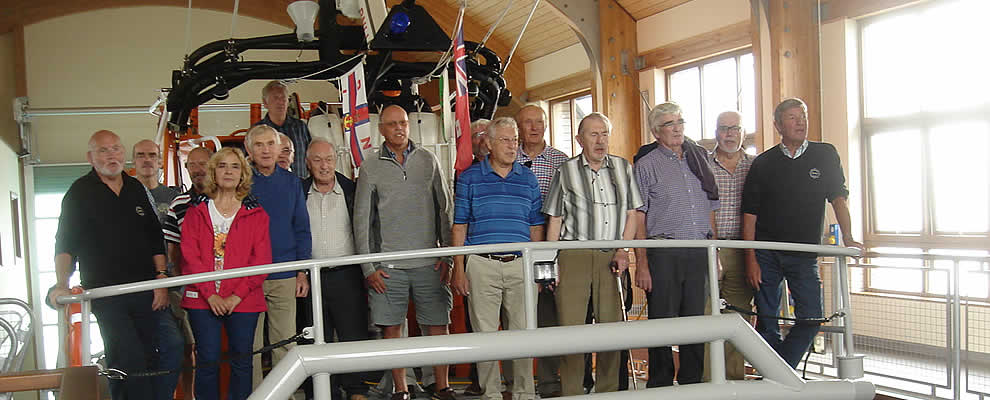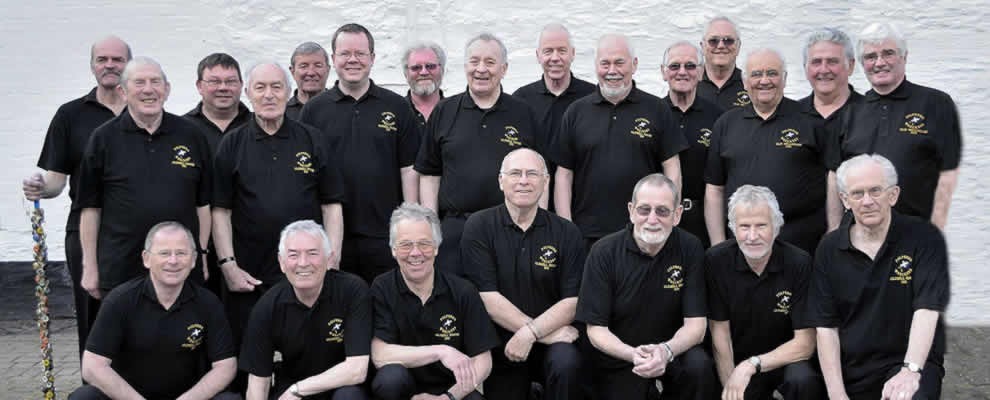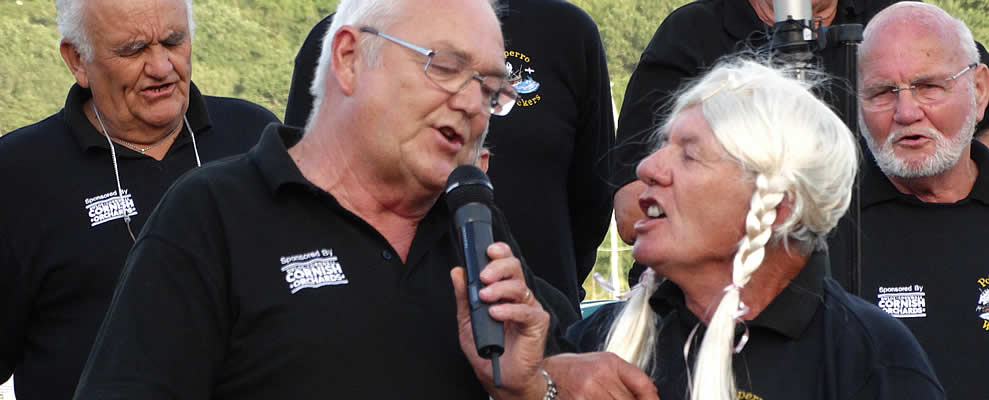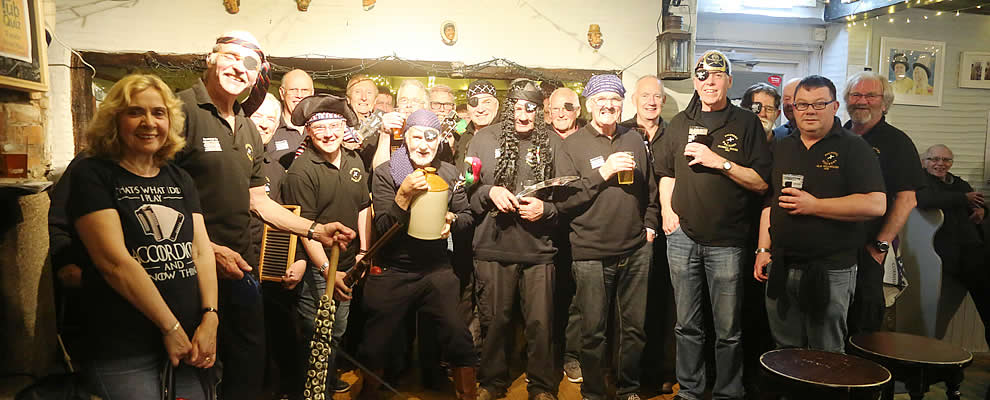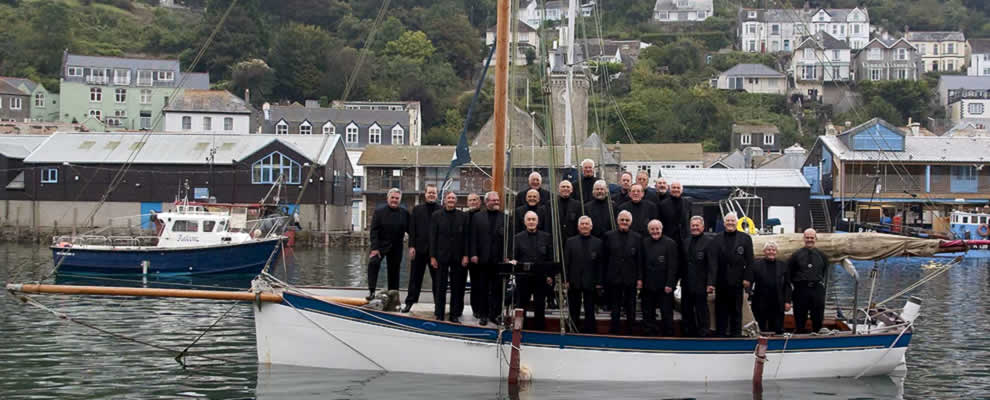 News and Events
CHRISTMAS CONCERT IN POLPERRO

23 Dec 2019

7.30 pm

At our last event of this year, we will be singing carols and songs at our famous Christmas concert in Polperro Methodist Chapel. Come and enjoy a lovely pre-Christmas evening. The concert is FREE but donations will be very welcome - they will be in aid of the lovely chapel, which has been our home since 1923. Polperro Christmas lights are switched on earlier in the month so the village will be looking lovely. Photo by kind permission of Kevin Armes (www.armes.co.uk).
ST KEYNE AT CHRISTMAS

18 Dec 2019

7.30pm

St Keyne Church is a lovely place for a concert, and we are really looking forward to singing there again this year. According to legend St Keyne was a princess who lived like a hermit and was responsible for the construction of St Keyne "wishing" well just outside the village. Making a Christmas wish before the concert might be a good idea - but check on the rest of the legend before you let your other half drink the water first.
CHRISTMAS ON THE QUAY

15 Dec 2019

2.30pm

While away a Sunday hour or so listening to Polperro Fishermen's Choir singing a variety of Christmas songs at West Looe Quay Centre, against a backdrop of Looe's festive decorations and lights reflected in the river. It's a great way to get into the Christmas spirit and it's free - our present to you! We would love to see you there. (Our picture on the left is from an old postcard showing West Looe when it looked rather different.)
SINGING UNDER THE GARLAND AT COTEHELE

7 Dec 2019

1pm & 2pm

One of our favourite events of the year: the log fire is burning in the Great Tudor Hall and we will be singing under the tens of thousands of dried flowers that make up the amazing Cotehele garland. It's a magnificent display and a lovely occasion not to be missed. National Trust charges apply. To hear the choir, collect a first-come, first-served free ticket from reception as soon as you arrive. (To find Cotehele, follow the brown signs when you get close, not your SatNav.) See you there!
CHRISTMAS AT ST DOMINIC

1 Dec 2019

7.30 pm

Get your Christmas preparations off to a great start by joining us in St Dominic Parish Hall (PL12 6TD) for our first Christmas concert of the year! The choir will be singing a mixture of familiar old favourites with a few newer ones, and some songs by the Wreckers too. This fun evening is in aid of Parish Hall funds. Tickets are held at last year's price of just £5, available from Eunice on 01579 351491 or Julie on 01579 350624.
PHIL CARRIGAN'S LATEST BOOKS

From 17 Nov 2019 to 31 Dec 2020

Our multi-talented musical director is an author as well and has now published several lovely well-illustrated stories, often involving mischief, magic and animals - even including Polperro Fishermen's Choir and the Wreckers transformed into rather naughty singing black bunnies in 'Honey Bee Meadow'! Phil's latest book is 'Hermie at the Beach' featuring the friendly little dog who often sleeps through our rehearsals. Other Hermie books include Hermie in the Garden, Hermie on the Farm and Hermie at Christmas. Click on the link below to see full details of Phil's books.
STRICTLY KEYS FOR YOUR PARTY!

From 31 Aug 2019 to 31 Dec 2020

The Choir and the Wreckers are extremely lucky to have two such talented and dedicated musicians taking part in everything that we do. You can now enjoy their talent yourself! Phil (our musical director) and Lorraine (our accompanist / composer) will bring their two keyboards with them and entertain you at dinners, parties, weddings and other events. Their album is now available, with a percentage of the proceeds being donated to the choir. You can find out more by clicking the link below, calling 07506 025858 or emailing keysstrictly640@gmail.com.