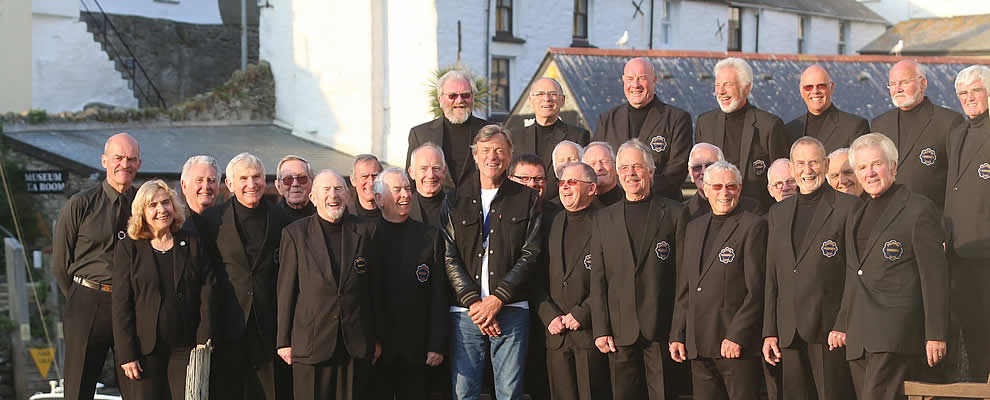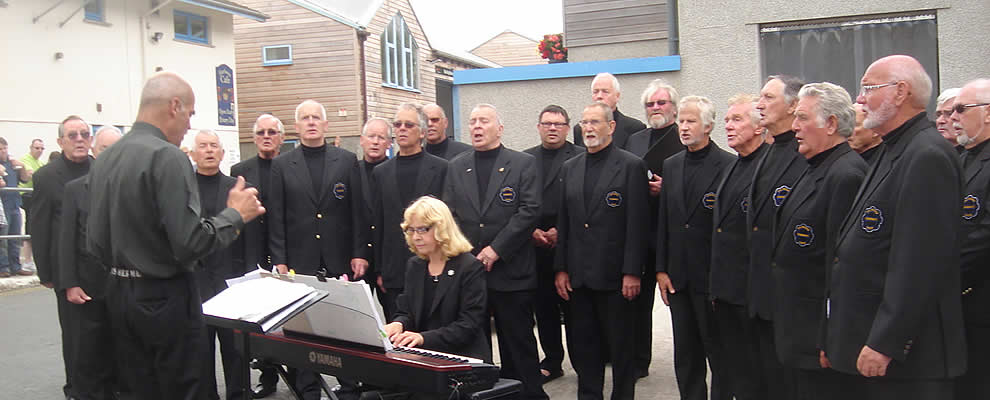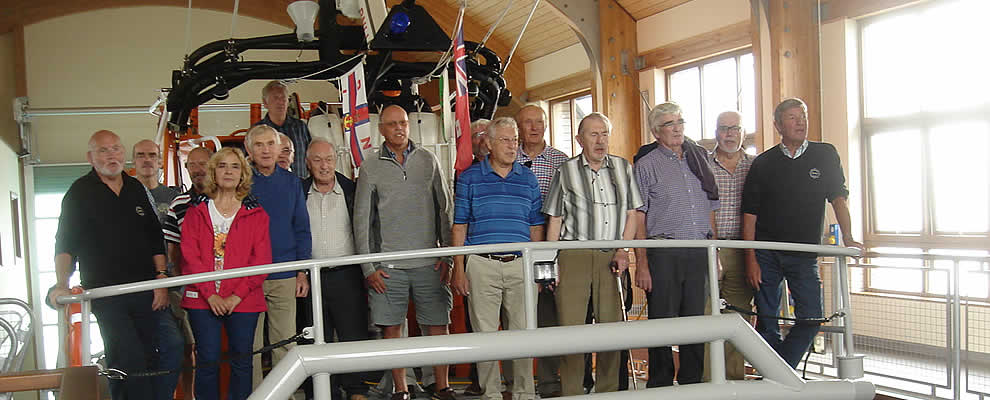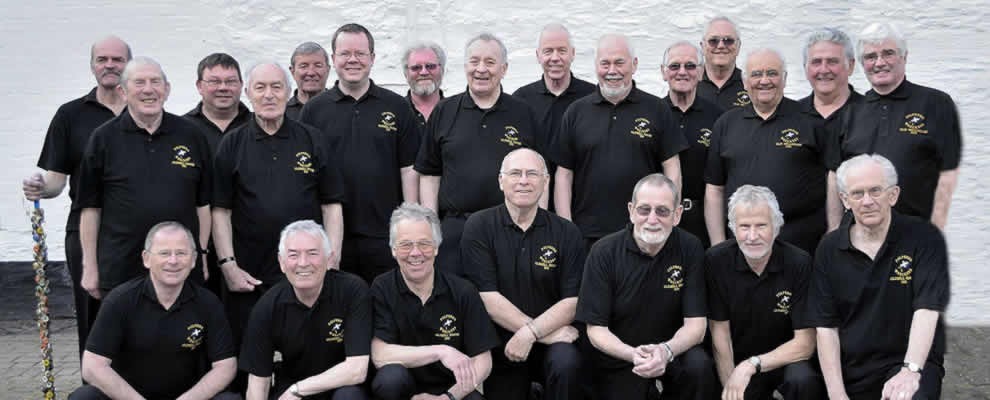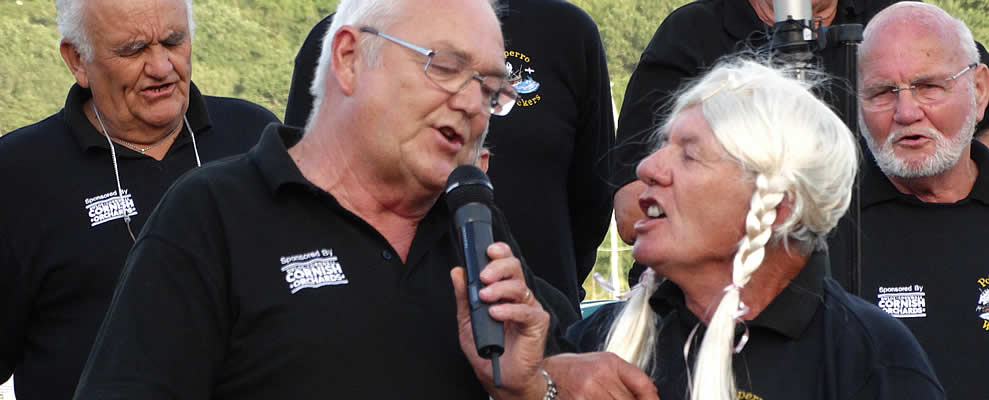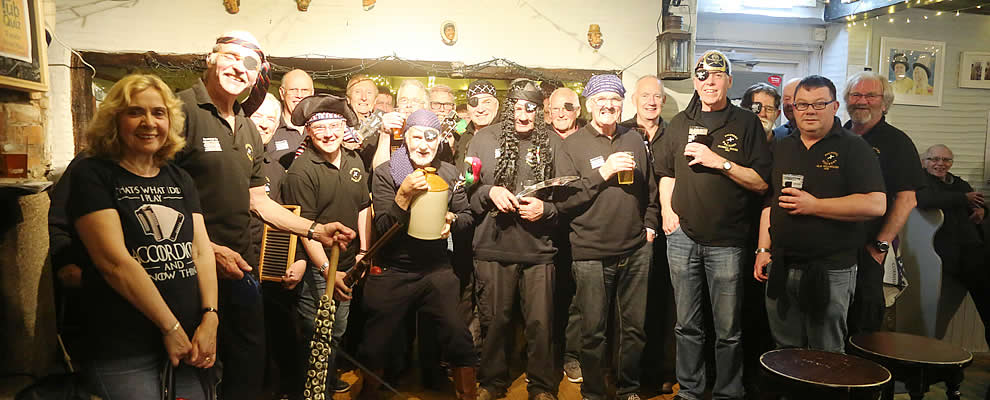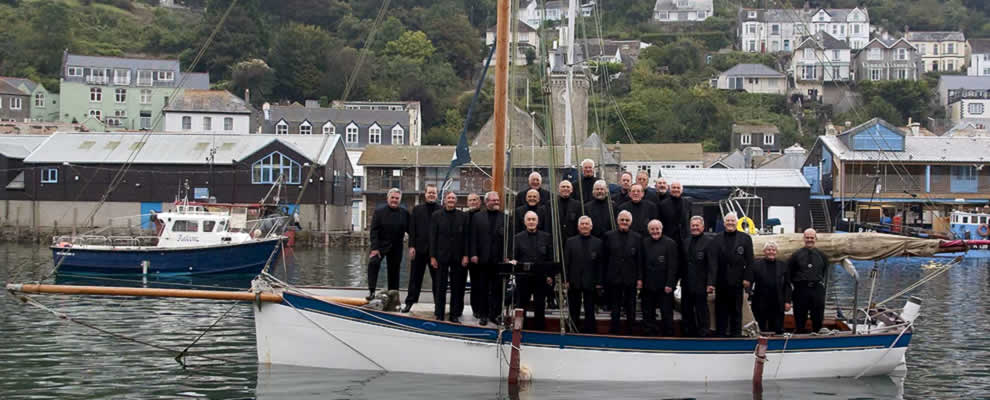 News and Events
COME AND JOIN THE CHOIR

22 Jan 2020

7.30 pm

This is an excellent time to join Polperro Fishermen's Choir. The excesses of Christmas are behind you, New Year resolutions are firmly in place, and we'll all be learning new songs at the same time for the 2020 season. You don't need to read music, no audition is necessary (although we'll give you a quick voice test to check your range) and you'll get a great welcome from a very friendly bunch. We meet at 7.30pm on Wednesdays in Polperro Methodist Chapel, starting on 22nd January.
PHIL CARRIGAN'S LATEST BOOKS

From 2 Jan 2020 to 31 Dec 2020

Our multi-talented musical director is an author as well and has now published several lovely well-illustrated stories, often involving mischief, magic and animals - even including Polperro Fishermen's Choir and the Wreckers transformed into rather naughty singing black bunnies in 'Honey Bee Meadow'! Phil's latest book is 'Hermie at the Beach' featuring the friendly little dog who often sleeps through our rehearsals. Other Hermie books include Hermie in the Garden, Hermie on the Farm and Hermie at Christmas. Click on the link below to see full details of Phil's books.
STRICTLY KEYS FOR YOUR PARTY!

From 1 Jan 2020 to 31 Dec 2020

The Choir and the Wreckers are extremely lucky to have two such talented and dedicated musicians taking part in everything that we do. You can now enjoy their talent yourself! Phil (our musical director) and Lorraine (our accompanist / composer) will bring their two keyboards with them and entertain you at dinners, parties, weddings and other events. Their album is now available, with a percentage of the proceeds being donated to the choir. You can find out more by clicking the link below, calling 07506 025858 or emailing keysstrictly640@gmail.com.