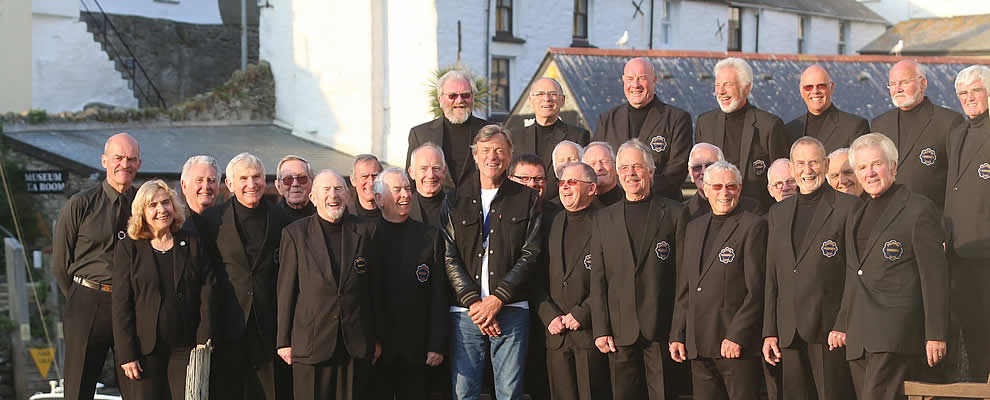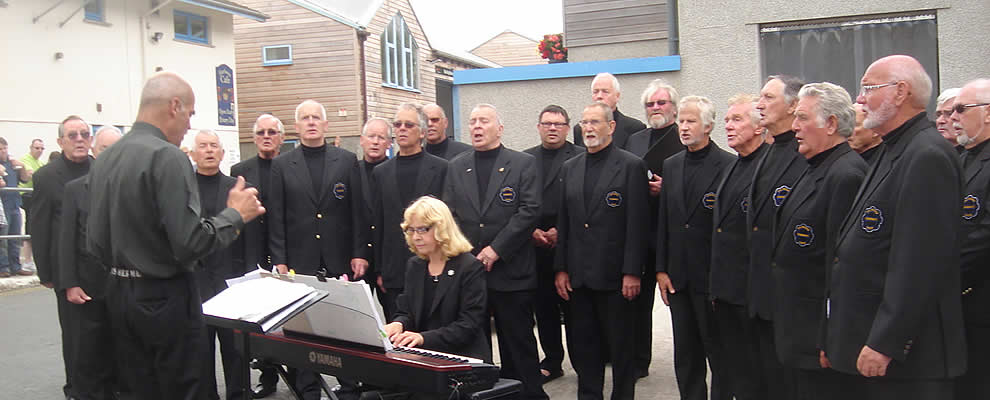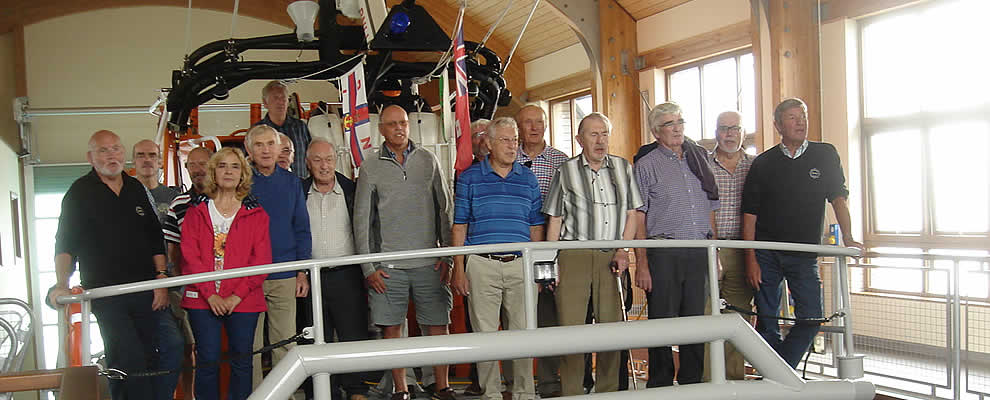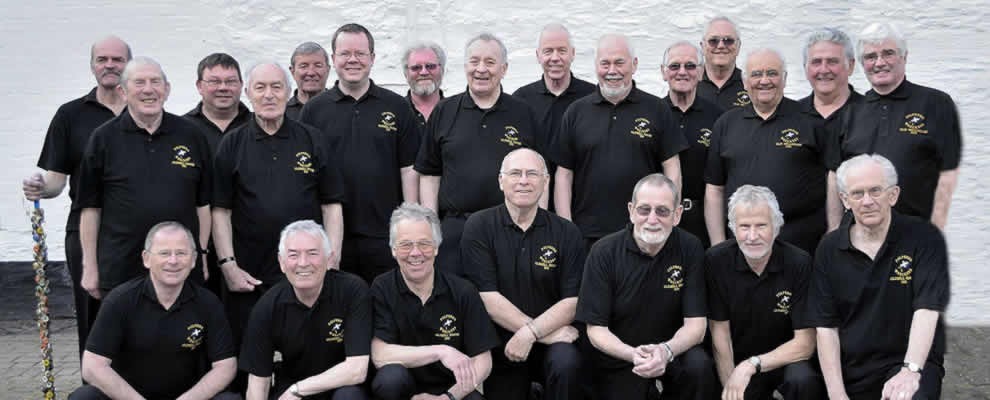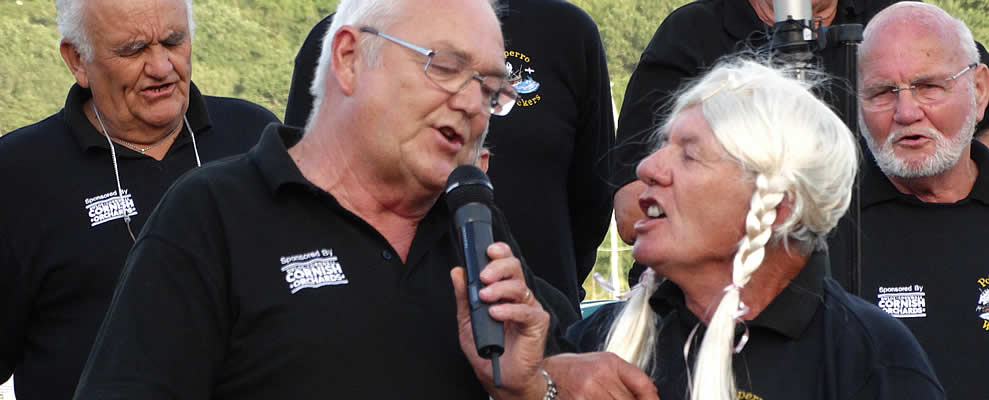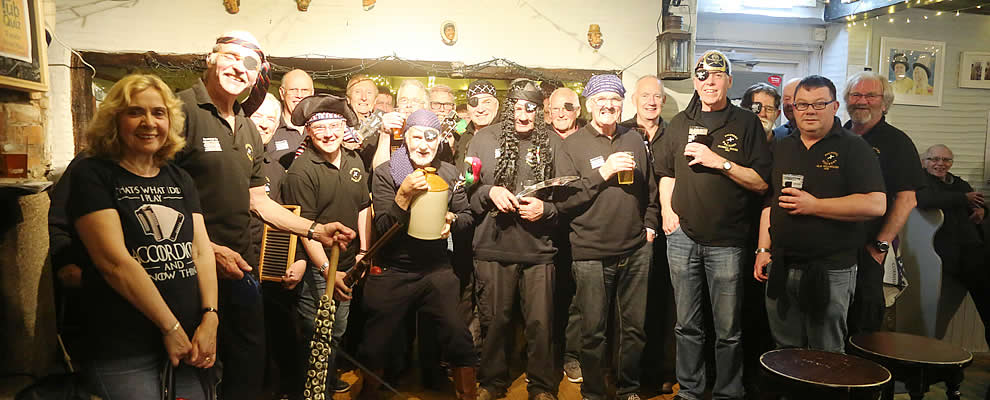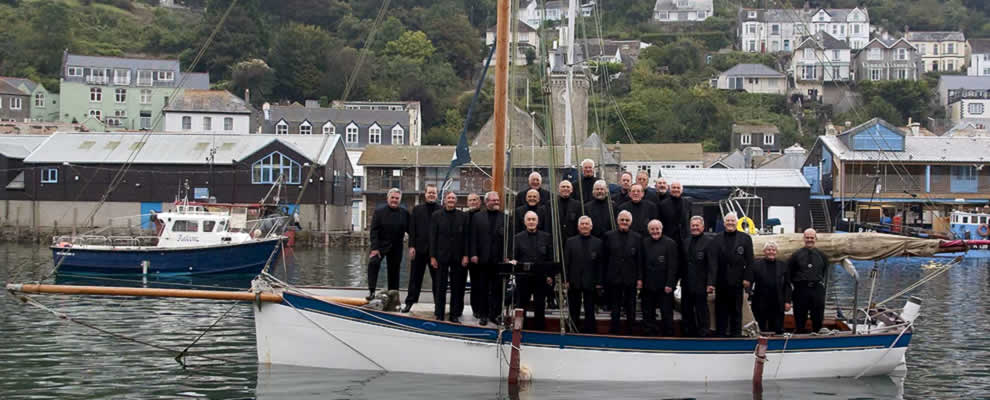 News and Events
CHRISTMAS CONCERT IN POLPERRO

23 Dec 2018

7.30 pm

At our last event of this, our 95th anniversary year, we will be singing carols and songs at our famous Christmas concert in Polperro Methodist Chapel. Come and enjoy a lovely pre-Christmas evening. The concert is FREE but donations will be very welcome - they will be in aid of the lovely chapel, which has been our home since 1923. Polperro Christmas lights are switched on earlier in the month so the village will be looking lovely. Photo by kind permission of Kevin Armes (www.armes.co.uk).
ST KEYNE AT CHRISTMAS

19 Dec 2018

7.30pm

St Keyne Church is a lovely place for a concert, and we are really looking forward to singing there again this year. According to legend St Keyne was a princess who lived like a hermit and was responsible for the construction of St Keyne "wishing" well just outside the village. Making a Christmas wish before the concert might be a good idea - but check on the rest of the legend before you let your other half drink the water first.
CHRISTMAS ON THE QUAY

16 Dec 2018

2.30pm

While away a Sunday hour or so listening to Polperro Fishermen's Choir singing a variety of Christmas songs at West Looe Quay Centre, under the musical leadership of Musical Director Phil Carrigan and the equally talented accompanist and composer Lorraine Forsdick. It's free! We would love to see you there. (The photo is from a very old postcard when some parts of West Looe looked rather different!)
CHARITY CONCERT AT PENSILVA

15 Dec 2018

7.30pm

A Christmas concert by the choir in Millennium House, Pensilva, will raise money for three charities: Cornwall Air Ambulance, the Triangle Cancer Centre in Liskeard and the impressive facility of Millennium House itself. Tickets will be £5 each, on the door. Refreshments will be available afterwards. There are likely to be some songs by the Wreckers in the bar, once they get a beer or a pasty in hand. It promises to be a lot of fun!
SINGING UNDER THE GARLAND AT COTEHELE

8 Dec 2018

1pm and 2pm

One of our favourite events of the year: the log fire is burning in the Great Hall and we are invited to sing under the tens of thousands of dried flowers that make up the amazing Cotehele garland. It's a magnificent display and a lovely occasion not to be missed. See you there!
CHRISTMAS CONCERT AT ST STEPHEN'S, SALTASH

7 Dec 2018

7.30 pm

Enjoy this opportunity to get in the festive spirit with an evening of Christmas carols and songs, some written especially for the choir. Tickets are £5 each from Piglets, Fore Street, Saltash or ring Roger on 01752 843766. You can also pay on the door from 6.45 pm on the evening of the concert. We are looking forward to it!
CHRISTMAS AT ST DOMINIC

2 Dec 2018

7.30 pm

Get your Christmas preparations off to a great start by joining us in St Dominic Parish Hall (PL12 6TD) for our first Christmas concert of the year! We will be singing a mixture of familiar old favourites with a few newer ones, and some songs by the Wreckers too. Tickets are £5 each, in aid of Parish Hall refurbishment. To book, call Eunice on 01579 351491 or Julie on 01579 350624.
WHERE TO FIND US THIS CHRISTMAS

From 1 Dec 2018 to 31 Dec 2018

There are lots of opportunities to enjoy the Choir singing this Christmas, ranging from St Dominic, Saltash and Cotehele to Looe and Polperro. The busy month means that the Wreckers will not be at the Old Millhouse Inn in Polperro on every Wednesday evening, but we will be there on Wednesday 5th December at about 8.30, and on Sunday 23rd December for our final session of the year. See you there!
WHERE TO FIND US IN NOVEMBER

From 1 Nov 2018 to 30 Nov 2018

In November, the choir will be singing at the Lifeboat Station for the Looe commemoration of the centenary anniversary of the end of the First World War. You can also catch the Wreckers in Polperro. We'll be busy during the month rehearsing for Christmas concerts, with our first one in Hillcrest care home in Looe on 28th November.