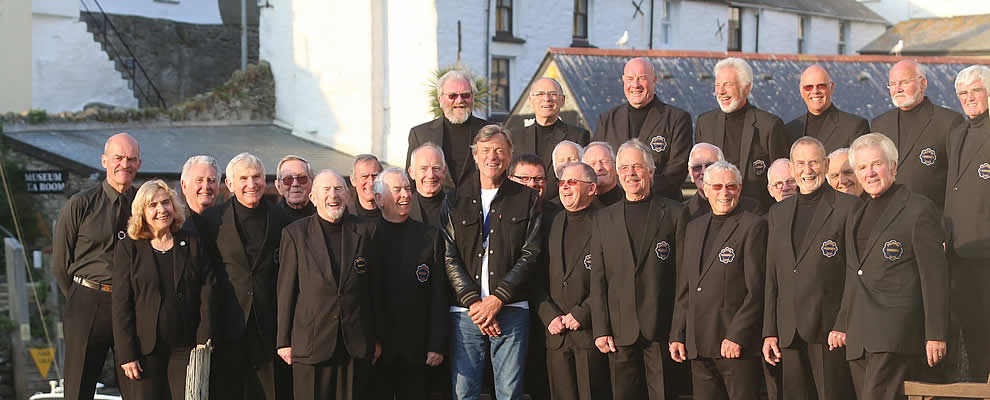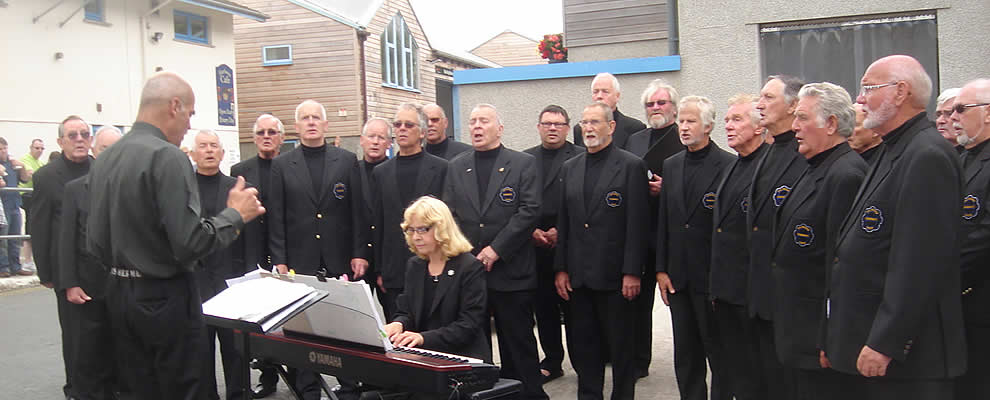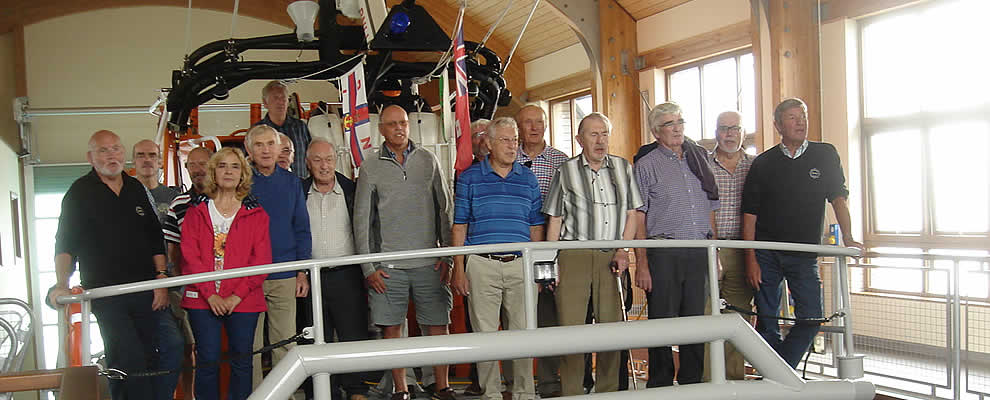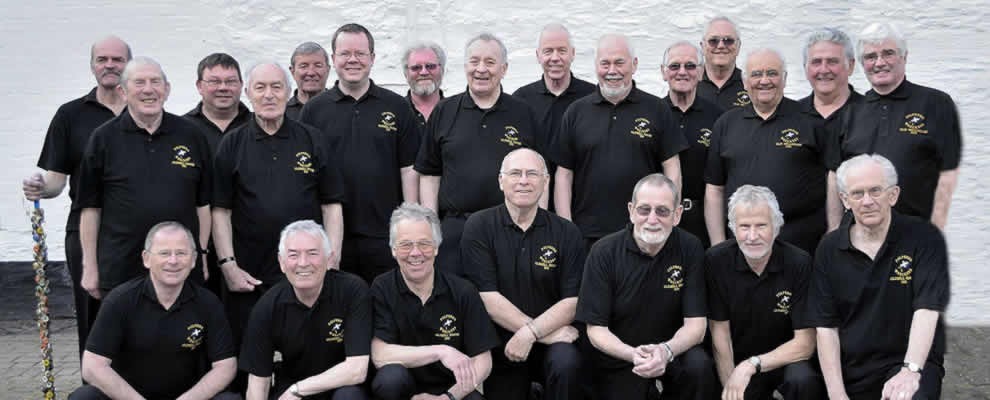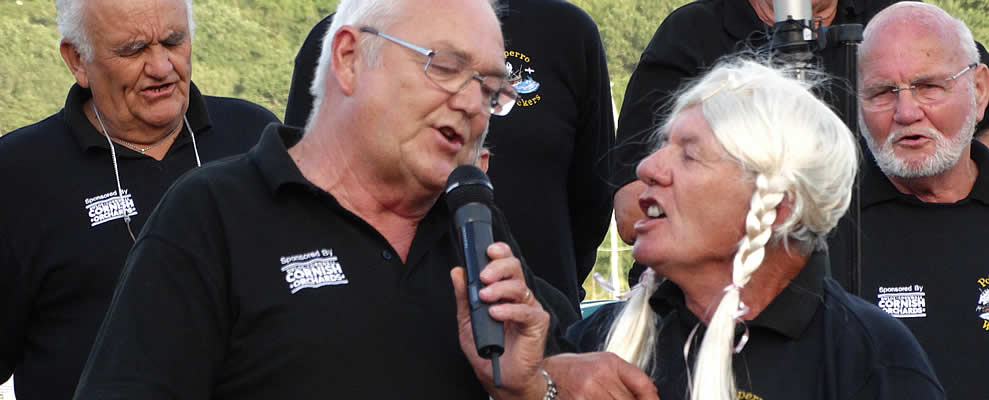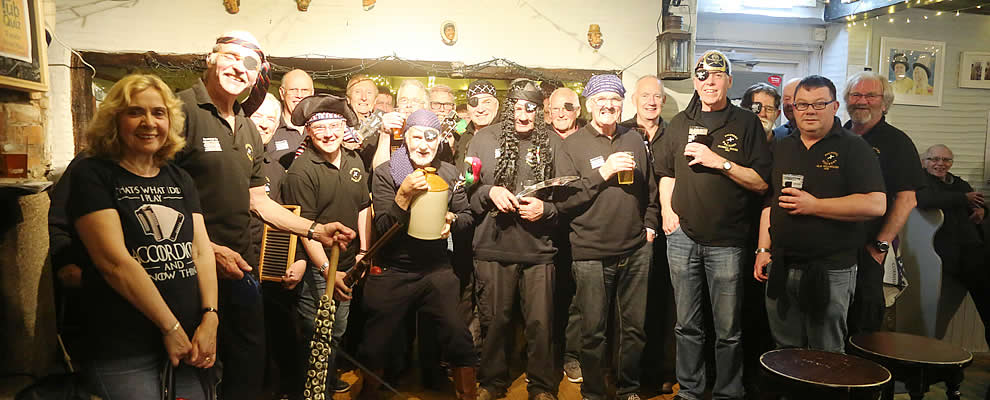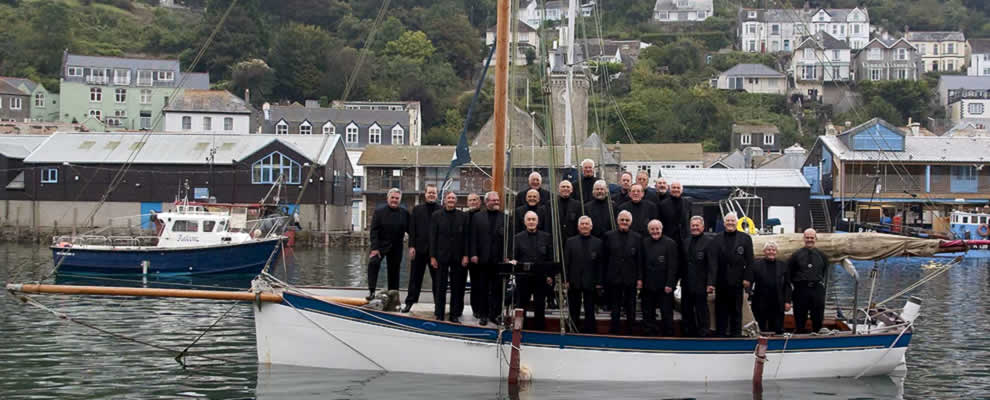 News and Events
FREE CONCERTS ON POLPERRO FISH QUAY

3 Jul 2019

7.30pm

This year, we plan to be 'at home' in Polperro for six of our famous free summer concerts. We have chosen Cornwall Air Ambulance and the Stroke Association as our charities for this year. The planned dates (all Wednesdays at 7.30pm) are: 3rd, 17th and 31st July; 14th and 28th August; and 4th September. The concerts will be in the open-air on Polperro Fish Quay, except for the last two which will be in Polperro Methodist Chapel. Other concerts will also be moved to the Chapel if wet.) The WRECKERS will be in the Old Millhouse Inn after each concert.
CHOIR AND WRECKERS IN POLRUAN

18 May 2019

7.30pm

This year's Fowey Festival of Arts and Music is from 10th to 18th May. The concert by Polperro Fishermen's Choir in St Stephen's Church, Polruan PL23 1PH (which is a short ferry ride across the water) will be on excellent way to round off the week. Donations to church funds will be very welcome. It's quite possible that the choir will become the Wreckers to have a beer and a bit of a sing in the Russell Inn afterwards. Rob the landlord is our concert secretary and he arranges these things!
CORNWALL INTERNATIONAL MALE CHORAL FESTIVAL

4 May 2019

7.30pm

Polperro Fishermen's Choir will be with Liskerrett Male Voice Choir at Liskeard Public Hall taking part in the 9th International Male Choral Festival, along with Hims and Arias from Wales, Bristol Male Voice Choir and the Australian Rugby Choir. Don't miss this local chance to be part of one of the largest events of its kind in the world, with a huge international reputation. Tickets are £9, on sale now from the Cornish Riviera Box Office and the tourist offices in Liskeard, Looe and elsewhere in Cornwall.
JOINT CONCERT WITH PORTHCAWL MALE CHOIR

27 Apr 2019

7.30 pm

There will be two for the price of one at the concert in Looe Lifeboat station on 27th April! We are looking forward to a joint concert with the Porthcawl Male Choir, from the south coast of Wales, 25 miles west of Cardiff. They have a varied repertoire from traditional and Welsh songs to music from the shows and modern pieces. And, by the way, the price is nothing! This is a FREE concert with a collection for the RNLI.
WHERE TO FIND US IN MARCH

From 1 Mar 2019 to 31 Mar 2019

The Wreckers are very much in evidence in March, with gigs in Lostwithiel, Polruan, Trenderway Farm near Pelynt and of course Polperro's lovely Old Millhouse Inn. Meanwhile, the choir is busy learning and rehearsing new songs for a busy year of concerts which will start on Saturday 27th April in Looe, with a concert in Looe lifeboat station.
PHIL CARRIGAN'S NEW BOOK!

31 Jan 2019

Our multi-talented musical director is a published author as well! Phil's latest book, Honey Bee Meadow, is a lovely well-illustrated story involving animals in mischief and magic. Children will love it but there are plenty of good jokes and musical puns for adults too. It has lots of local colour and recognisable characters - including Polperro Fishermen's Choir and the Wreckers transformed into rather naughty singing black bunnies!