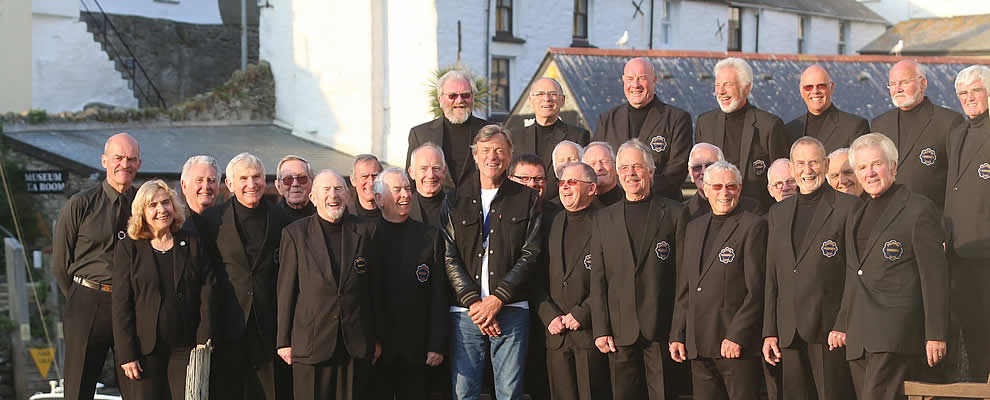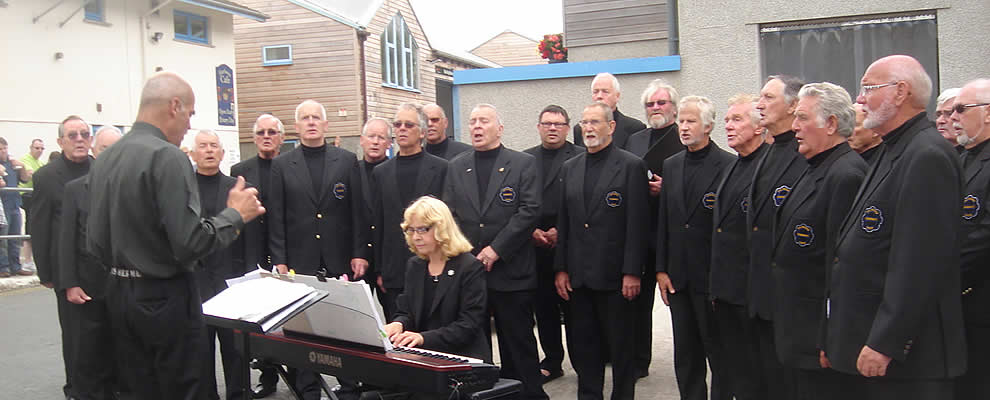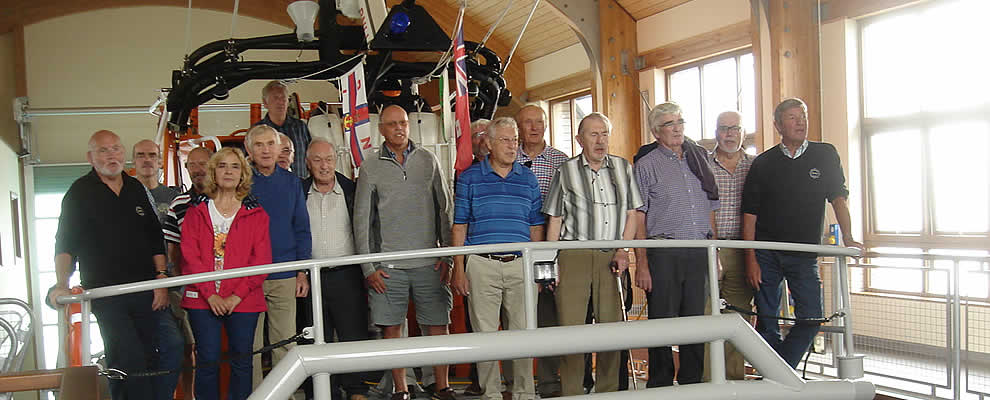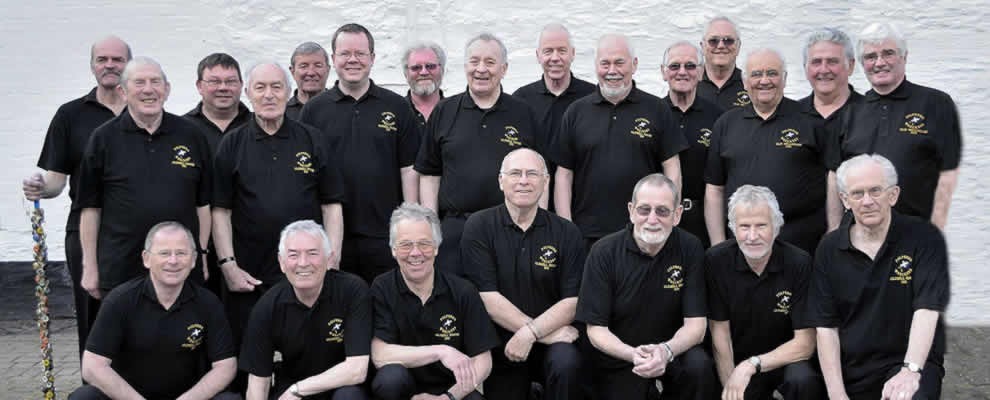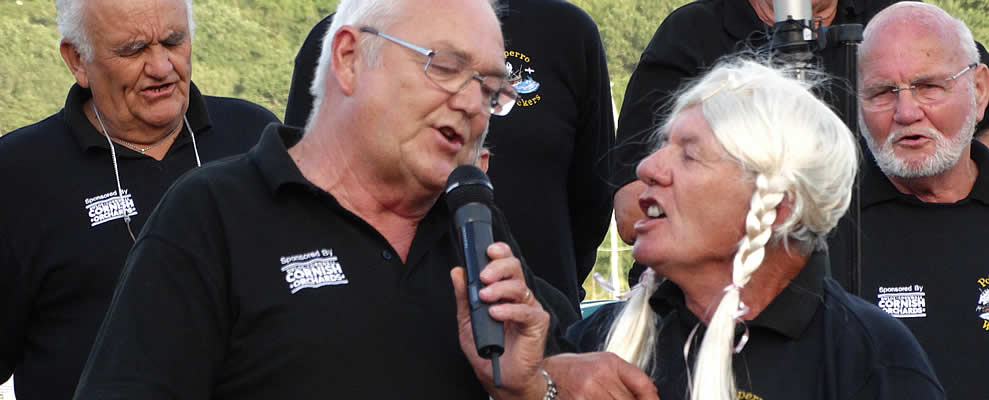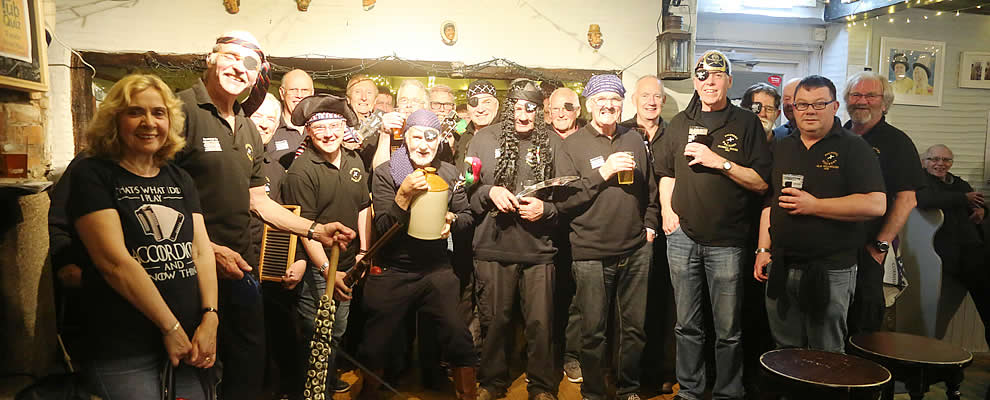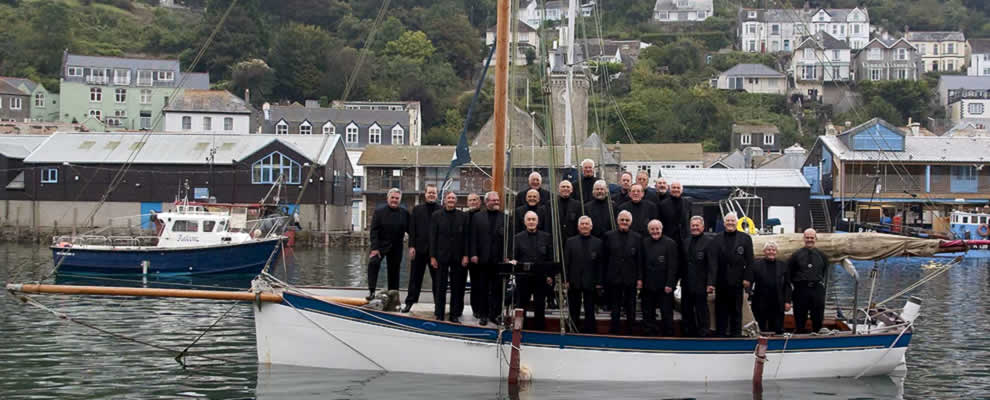 Polperro Wreckers
In August 2009 five members of the Polperro Fishermen's Choir met to form an "afterglow" singing group with the idea of enjoying a 'sing along' after the choir's Wednesday evening practice sessions or after the choir had performed one of its many concerts. Fifteen members of the choir attended the first "afterglow" practice session and the group quickly adopted the name "Polperro Wreckers" with the first 'Gig' being held just prior to Christmas 2009.
The practice sessions have themselves become performances enjoyed by both visitors and locals alike singing along to a mixture of Cornish, Shanty, Folk, and Sixties numbers. The Wreckers are all about letting their hair down and having fun. They have now performed at various venues in Cornwall and Devon with charities such as the RNLI, Shelter Box, British Heart Foundation, Children's Hospice SW, Cornwall Air Ambulance and local charities including the Fishermen's choir benefiting as a result.
At about 9.30pm on most Wednesday evenings throughout the year, the Wreckers can be found enjoying themselves in the lovely Old Mill House Inn in Polperro.
Polperro Wreckers News and Events
CHRISTMAS AT THE MILLHOUSE

23 Dec 2018

9.30pm

After the choir's Christmas concert in the Methodist Chapel nearby, the Wreckers will be in Polperro's lovely Old Millhouse Inn at about 9.30pm for their last gig of the year. We'll be singing our usual mix of fun songs, taking requests, drinking beer and perhaps including the occasional Carol as well - provided Carol agrees. It will be a lot of fun - and the last chance to see us before 16th January 2019.
SORRY. NO WRECKERS IN POLPERRO TONIGHT

19 Dec 2018

Them posh choir people be singing somewhere else tonight so they won't be bringing us young Wreckers over to Polperro. So sorry an' all but we b'aint singing in the Old Millhouse Inn tonight. 'Tis a lovely pub so go an' have a pint anyway. We'll deferably be thar on Sunday 23rd December so make sure yous is too.
WHERE TO FIND US THIS CHRISTMAS

From 17 Dec 2018 to 31 Dec 2018

There are still some opportunities to enjoy the Choir singing this Christmas, in St Keyne and 'at home' in Polperro. The busy time for the choir means that the Wreckers will not be at the Old Millhouse Inn in Polperro on every Wednesday evening, but we will be there on Sunday 23rd December for our final session of the year. See you there!
PHIL CARRIGAN'S NEW BOOK!

30 Nov 2018

Our multi-talented musical director is now a published author as well! Phil's new book, Honey Bee Meadow, is a lovely well-illustrated story involving animals in mischief and magic. Children will love it but there are plenty of good jokes and musical puns for adults too. It has lots of local colour and recognisable characters - including Polperro Fishermen's Choir and the Wreckers transformed into rather naughty singing black bunnies!