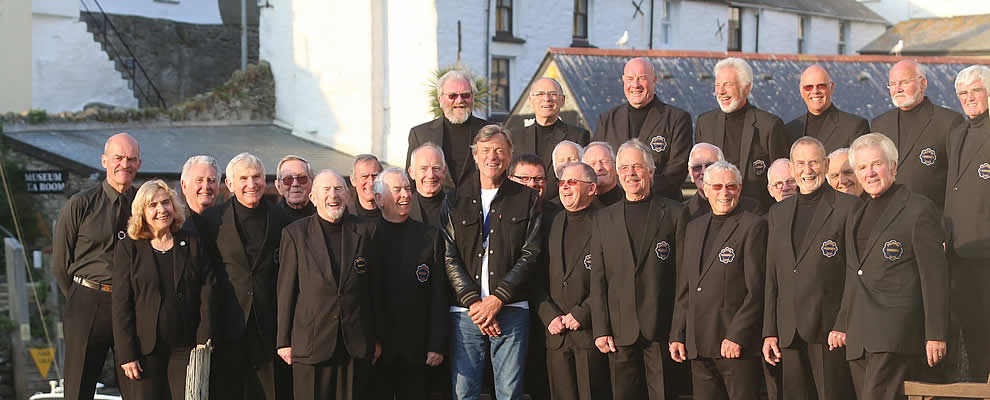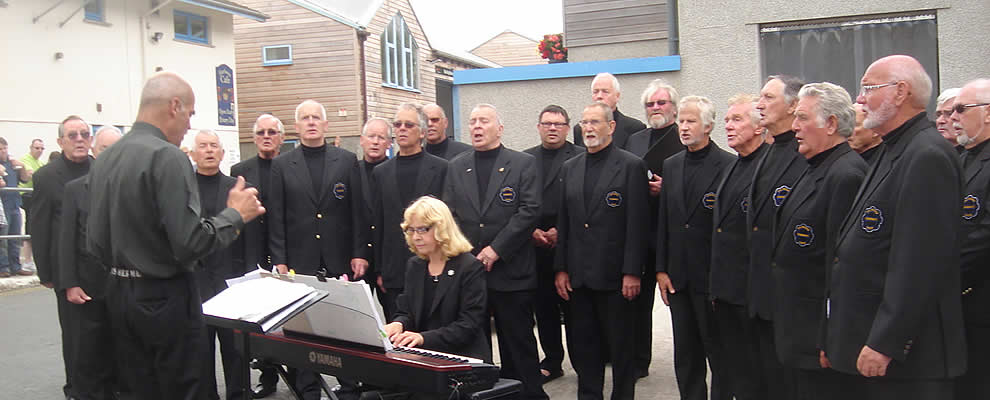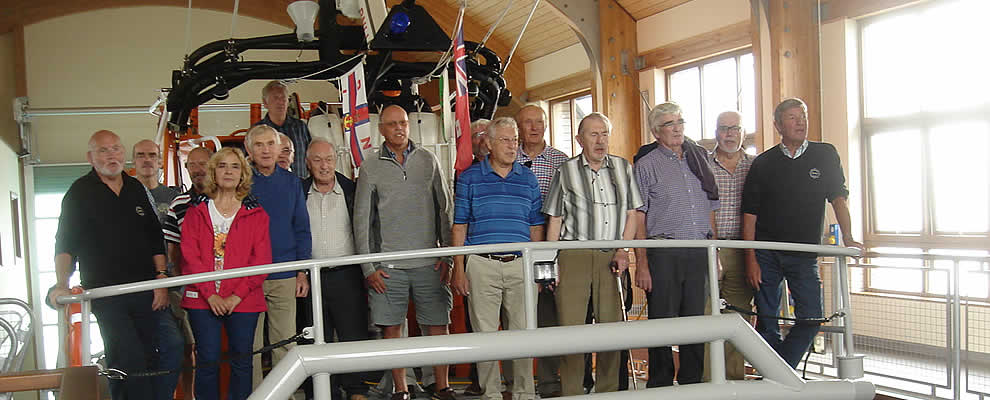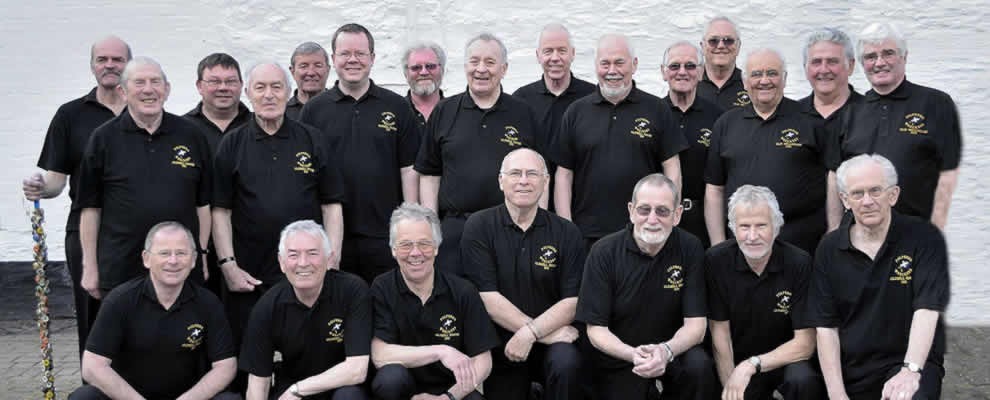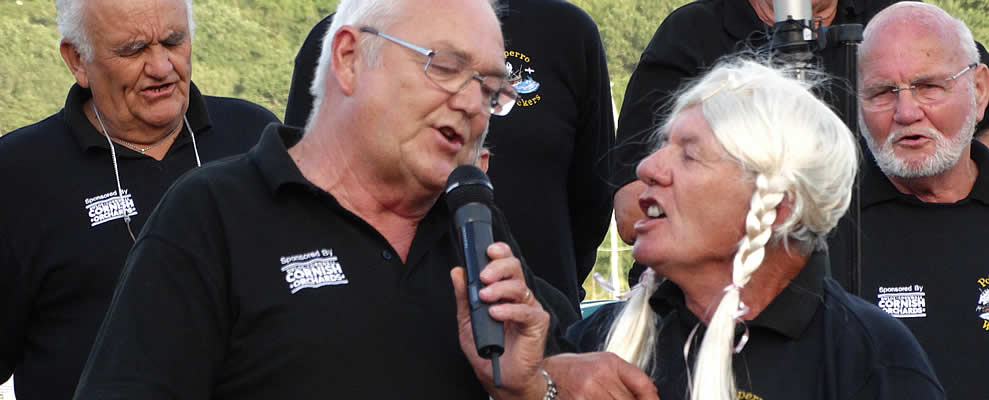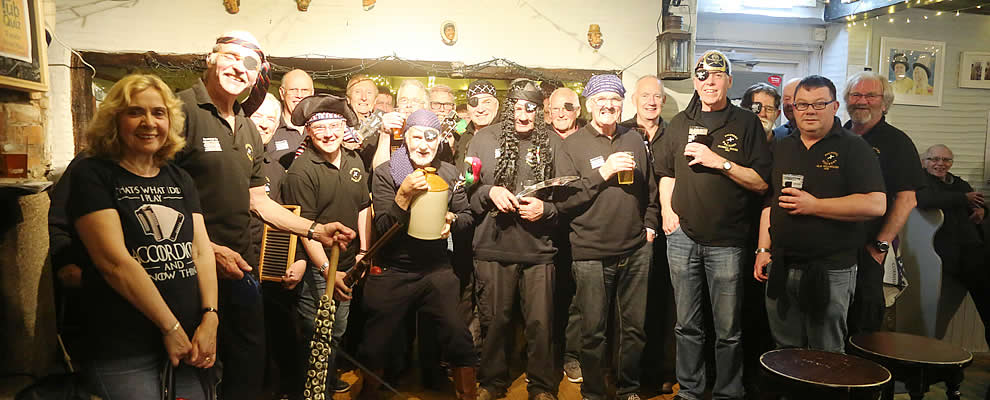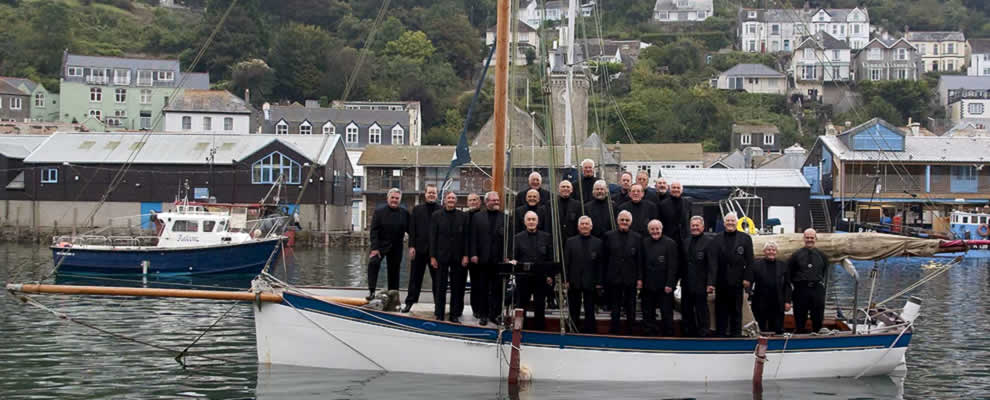 Polperro Wreckers
In August 2009 five members of the Polperro Fishermen's Choir met to form an "afterglow" singing group with the idea of enjoying a 'sing along' after the choir's Wednesday evening practice sessions or after the choir had performed one of its many concerts. Fifteen members of the choir attended the first "afterglow" practice session and the group quickly adopted the name "Polperro Wreckers" with the first 'Gig' being held just prior to Christmas 2009.
The practice sessions have themselves become performances enjoyed by both visitors and locals alike singing along to a mixture of Cornish, Shanty, Folk, and Sixties numbers. The Wreckers are all about letting their hair down and having fun. They have now performed at various venues in Cornwall and Devon with charities such as the RNLI, Shelter Box, British Heart Foundation, Children's Hospice SW, Cornwall Air Ambulance and local charities including the Fishermen's choir benefiting as a result.
At about 9.30pm on most Wednesday evenings throughout the year, the Wreckers can be found enjoying themselves in the lovely Old Mill House Inn in Polperro.
Polperro Wreckers News and Events
LAST CHANCE CONCERT THIS YEAR!

29 Aug 2018

7.30pm

Location: Polperro Fish Quay. This is the last of our famous, free open-air concerts this year. Rachel Rowe in her book 'Cornwall for Free' says the singing "is a delight to hear as the sun goes down over the sea." Come and find out for yourself! We'll be collecting for the Liskeard Triangle Centre for cancer patients and those affected by it. The concert will be in the Methodist Chapel if wet, and the WRECKERS will be in the Old Millhouse Inn afterwards.
POLRUAN PIG ROAST

25 Aug 2018

6.15pm

The pig roast on the coal wharf at Polruan is a fun event raising funds for the RNLI, especially as the Wreckers will be singing a load of our favourite songs. A ticket for supper is only a few pounds, there are good pubs nearby (including the Russell Inn, a Wreckers' favourite), and the firework finale of Fowey Royal Regatta follows afterwards. Don't miss it! (Photo by kind permission of Andy Bilewycz).
WRECKERS ON FOWEY QUAY

5 Aug 2018

7pm

The Wreckers will be on Fowey Quay hoping for your help in raising some money for the wonderful RNLI. We hope to entertain you as well! We'll be singing our popular mixture of Cornish songs, folk songs, a few shanties plus, of course, our very popular golden oldie pop songs. If you enjoy it, please donate generously. Photo © Fowey RNLI / Paul Williams
FREE CONCERT ON POLPERRO FISH QUAY

18 Jul 2018

7.30pm

We will be 'at home' on Polperro Fish Quay for the third of our famous free open-air concerts on Wednesday 18th July at 7.30pm. Our nominated charities this year are Cornwall Air Ambulance and the Triangle Centre in Liskeard Hospital for all those affected by cancer. Tonight we will be collecting funds for the choir. The concert will be in the Methodist Chapel if wet. The WRECKERS will be in the Old Millhouse Inn afterwards.
WHERE TO FIND US IN JULY

From 1 Jul 2018 to 31 Jul 2018

In July, the Choir will be in Looe RNLI boathouse for a concert on Friday 20th July. It's free and all are welcome. We will also be giving two of our famous open-air concerts on Polperro fish quay in aid of our nominated charities. Meanwhile, the Wreckers will be in our favourite pub every Wednesday evening! Click the link below to see a large version of the events list.