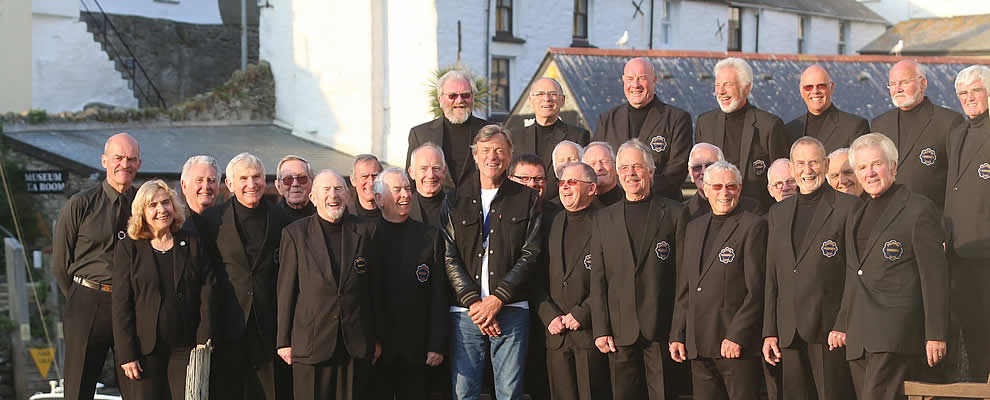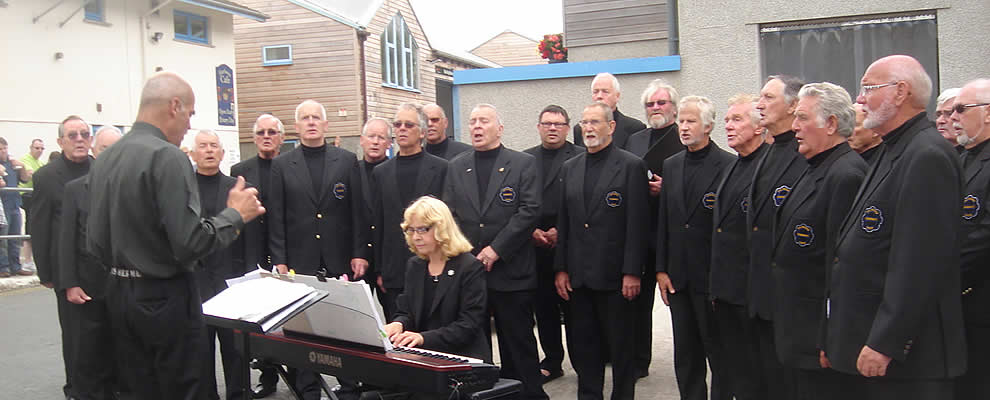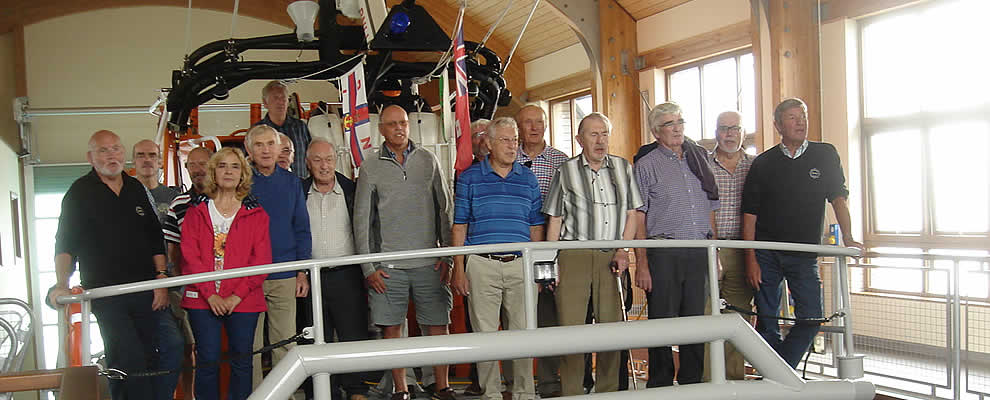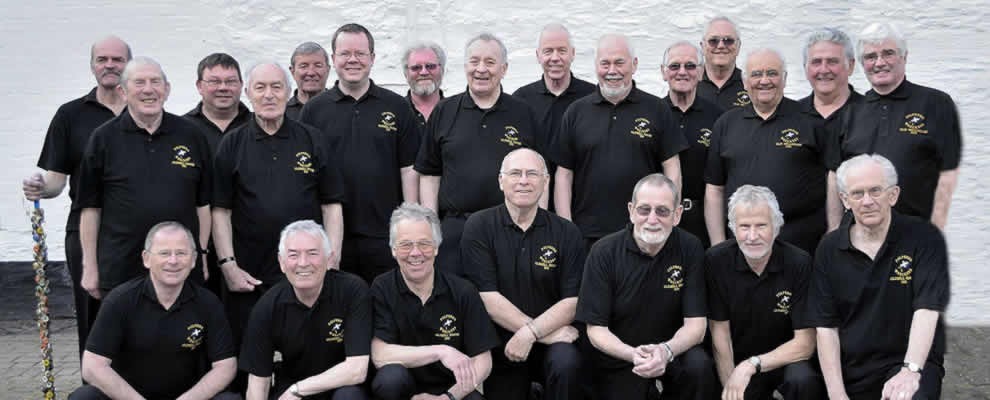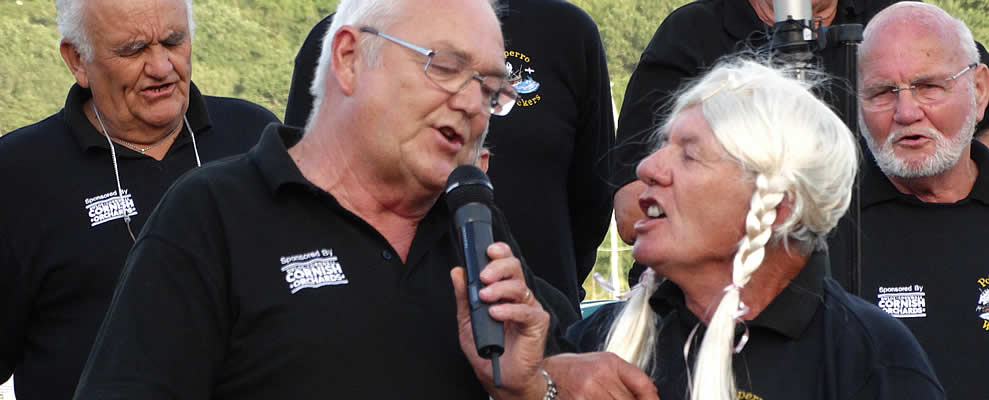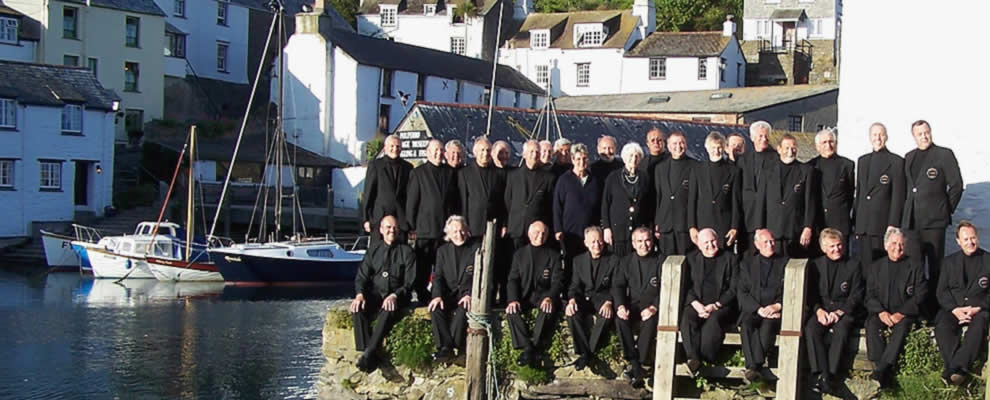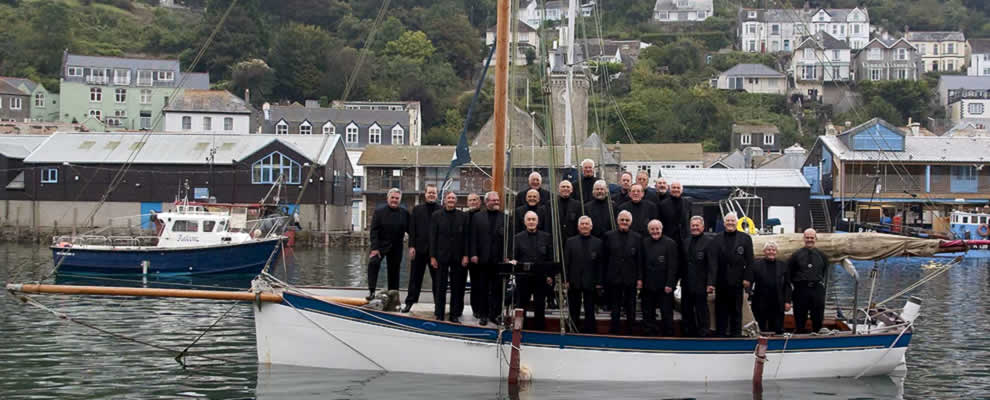 Polperro Wreckers
In August 2009 five members of the Polperro Fishermen's Choir met to form an "afterglow" singing group with the idea of enjoying a 'sing along' after the choir's Wednesday evening practice sessions or after the choir had performed one of its many concerts. Fifteen members of the choir attended the first "afterglow" practice session and the group quickly adopted the name "Polperro Wreckers" with the first 'Gig' being held just prior to Christmas 2009.
The practice sessions have themselves become performances enjoyed by both visitors and locals alike singing along to a mixture of Cornish, Shanty, Folk, and Sixties numbers. The Wreckers are all about letting their hair down and having fun. They have now performed at various venues in Cornwall and Devon with charities such as the RNLI, Shelter Box, British Heart Foundation, Children's Hospice SW, Cornwall Air Ambulance and local charities including the Fishermen's choir benefiting as a result.
At about 9.30pm on most Wednesday evenings throughout the year, the Wreckers can be found enjoying themselves in the lovely Old Mill House Inn in Polperro.
Polperro Wreckers News and Events
NO POLPERRO WRECKING on 9th MAY!

9 May 2018

With 'umble apologies from the Wrecking crew but they posh Fishermen's Choir people are singing in Polruan on 9th May. We'm gotta go with 'em so we won't be in the Old Millhouse in Polperro that night. Sorry an' all - we'm back on the 16th May. Course, 'tis just possible we might sneak away after the concert in Polruan on 9th May an' do a bit a Wrecking in the Russell Inn down near the sea in West Street, Polruan. Nice pub an' all.
Where to find us in May

From 1 May 2018 to 31 May 2018

Events in May include the Fishermen's Choir singing in Polruan and the Wreckers at Boconnoc gardens in aid of Marie Curie. Click the link below to see a large version of the May events list.
WRECKERS AT THE MILL

25 Apr 2018

9.30pm

What better way to finish off a lovely day than listening to the Wreckers in Polperro's lovely Old Millhouse Inn at about 9.30 on Wednesdays? There's no charge and we'll even lend you a songbook so you can join in. We sing requests from the book too! It's a great pub and a lot of fun so we hope to see you there.
Spring is here!

From 1 Apr 2018 to 30 Apr 2018

With concerts in St Cleer and Lostwithiel in April, there are more opportunities to enjoy the choir or the Wreckers this month. Click the link below for details. We look forward to seeing you. Happy Easter!