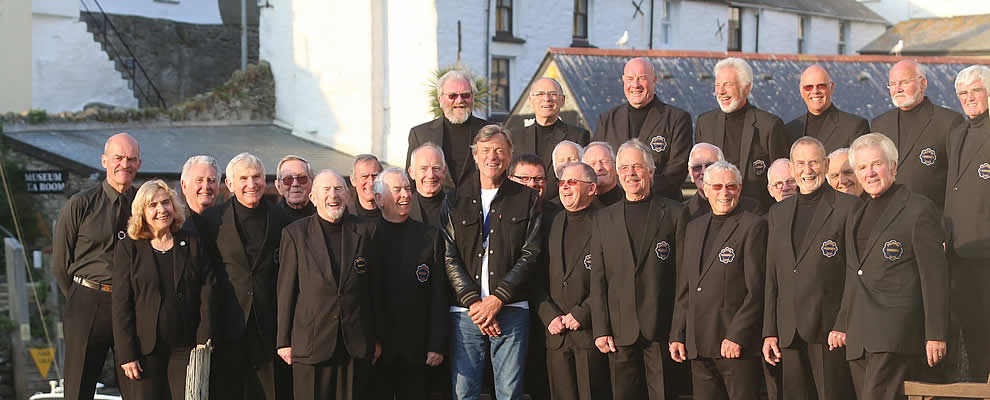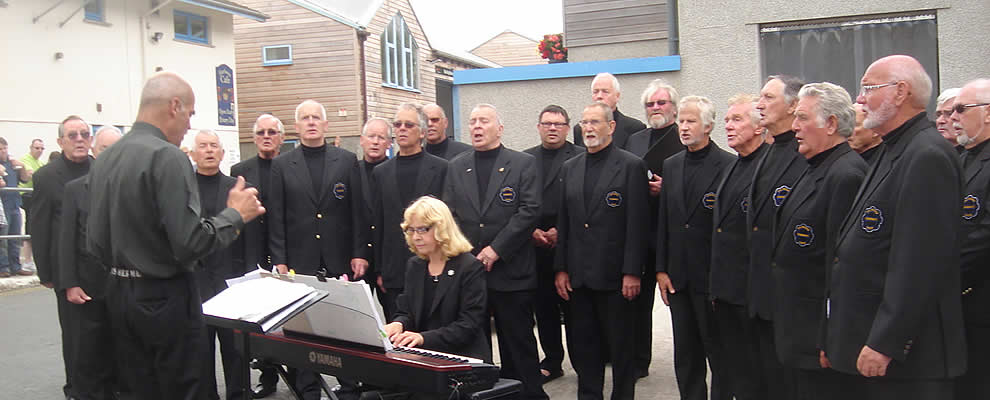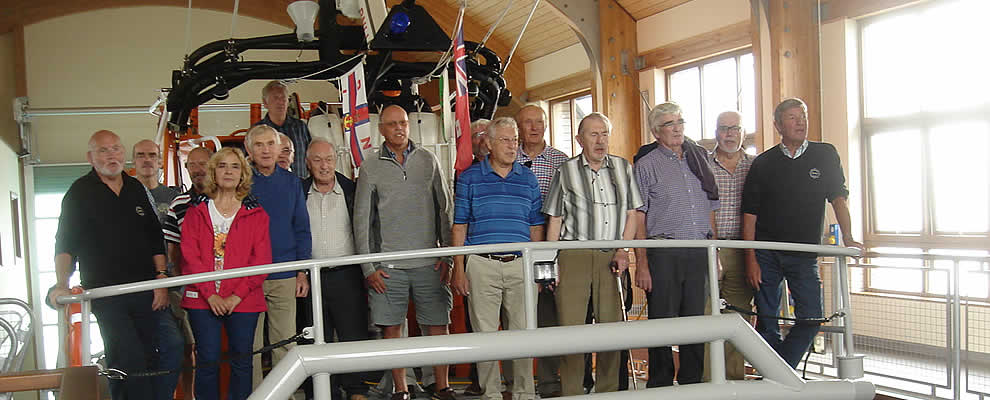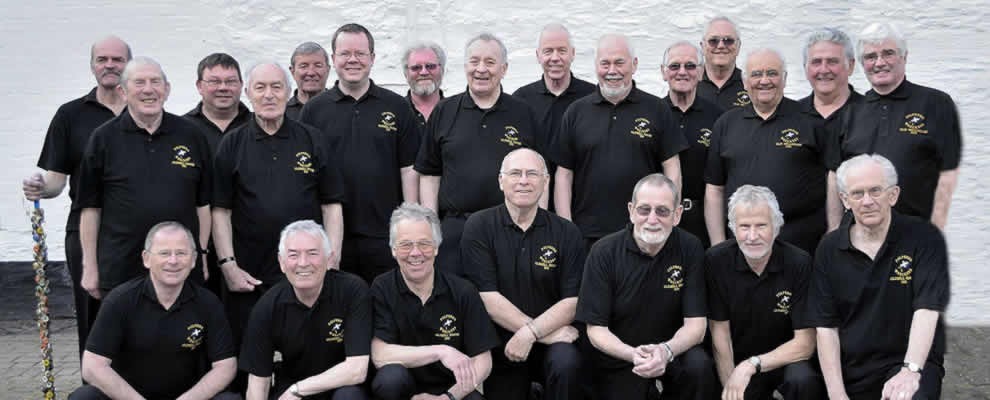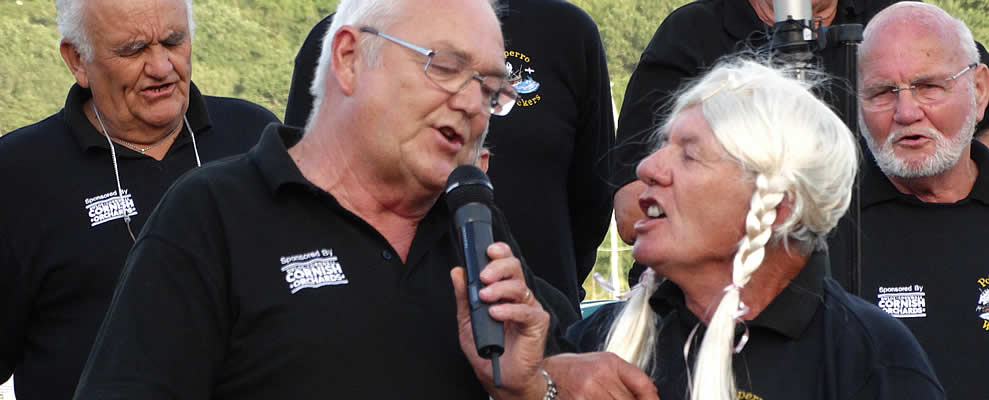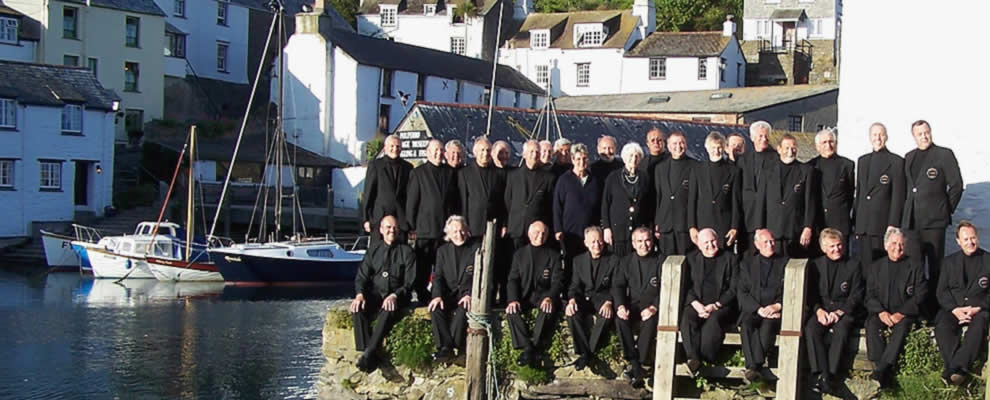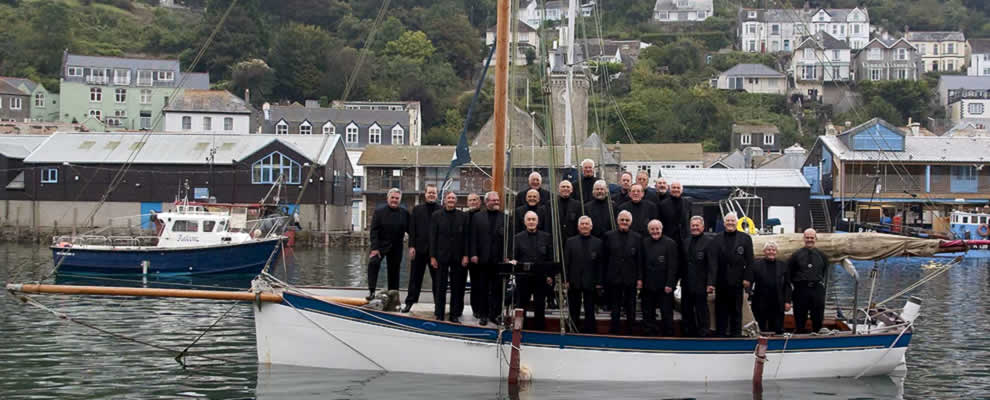 Polperro Wreckers
In August 2009 five members of the Polperro Fishermen's Choir met to form an "afterglow" singing group with the idea of enjoying a 'sing along' after the choir's Wednesday evening practice sessions or after the choir had performed one of its many concerts. Fifteen members of the choir attended the first "afterglow" practice session and the group quickly adopted the name "Polperro Wreckers" with the first 'Gig' being held just prior to Christmas 2009.
The practice sessions have themselves become performances enjoyed by both visitors and locals alike singing along to a mixture of Cornish, Shanty, Folk, and Sixties numbers. The Wreckers are all about letting their hair down and having fun. They have now performed at various venues in Cornwall and Devon with charities such as the RNLI, Shelter Box, British Heart Foundation, Children's Hospice SW, Cornwall Air Ambulance and local charities including the Fishermen's choir benefiting as a result.
At about 9.30pm on most Wednesday evenings throughout the year, the Wreckers can be found enjoying themselves in the lovely Old Mill House Inn in Polperro.
Polperro Wreckers News and Events
WRECKERS AT THE ALBION, LISKEARD

22 Oct 2017

4 pm

We are delighted to be invited back to the Albion in Liskeard for a Sunday afternoon gig. The Albion is a well-established live music pub and free house, right in the centre of Liskeard (at 4 Dean Street, PL14 4AA). It's dog-friendly, child-friendly and great fun! Hope to see you there.
OLD MILLHOUSE INN BEER FESTIVAL

6 Oct 2017

Our favourite pub, the Old Millhouse Inn in Polperro, is holding a beer festival on the 6th, 7th and 8th October. There will be over 30 specially selected beers and ciders to choose from, with prices starting at just £2.50 a pint. And on Friday 6th October the Wreckers will be there to entertain you as well. Come and help us drink the pub dry!
WRECKERS AT LOOE MUSIC FESTIVAL

30 Sep 2017

Evening

We are very proud to be part of Looe Music Festival again. As well as taking part (in Cornish!) in the Big Cornish Sing on the main stage at 4.30 pm, we'll also be over on the Tarquin's stage in West Looe where you can hear us for free at 6.30 pm. It's a great weekend - see the Looe Music Festival website for more information and tickets.
CONCERT RAISED £1400 FOR SHAMROCK ON COTEHELE QUAY

10 Sep 2017

The Wreckers were delighted to help raise over £1400 at a fun concert in the boathouse next to Shamrock on Cotehele Quay. Shamrock is a lovely 1899 Tamar sailing barge which needs funds for restoration. We shared the concert with Mike and Tilly, a musical duo from West Devon. A mix of £5 tickets and donations by the lovely audience raised over £700 and this was matched by Barclays Bank. (Picture by John Hartland)
WHERE TO FIND US IN SEPTEMBER

From 1 Sep 2017 to 30 Sep 2017

September events include a visit to Devizes for the Choir and performances by the Wreckers at Cotehele and the Looe Music Festival, as well as in Polperro. Click on the link below for details.